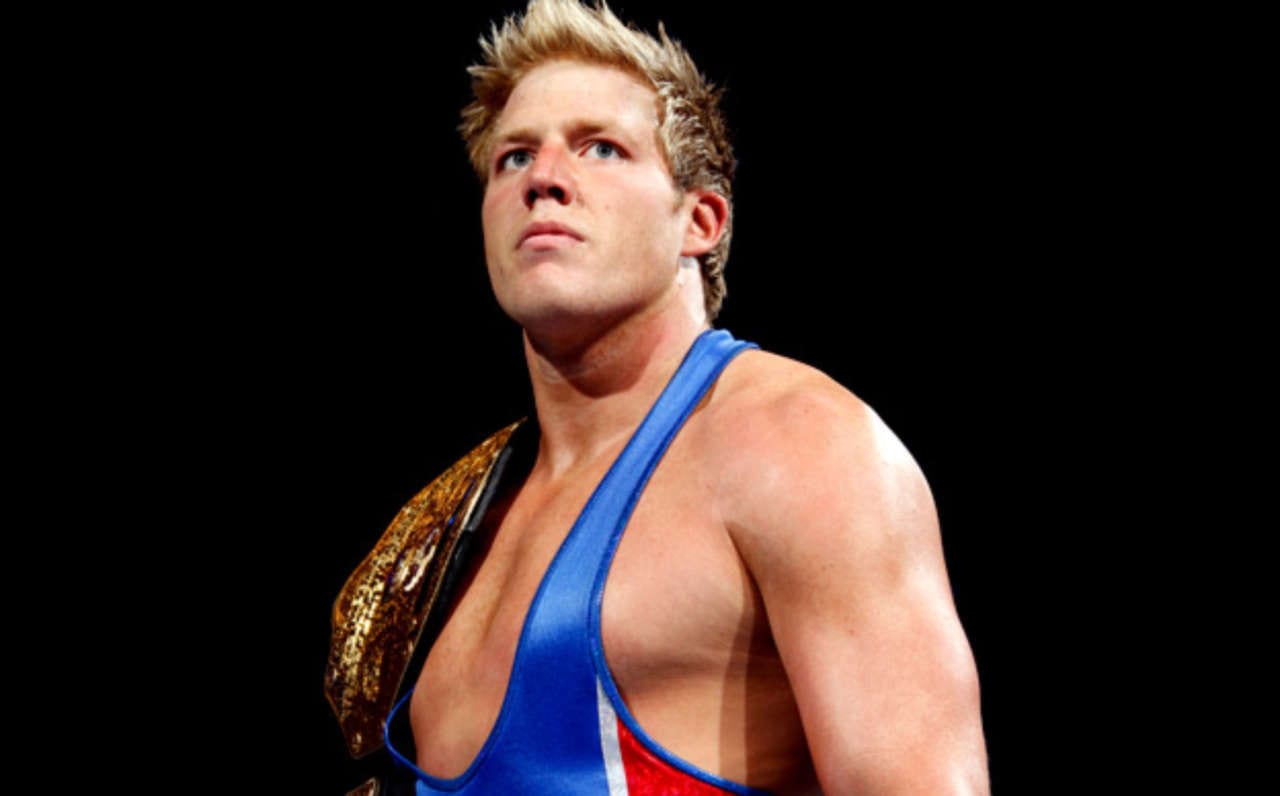 Add another name to the list of former WWE stars who want to try their luck in a mixed martial cage — former WWE champion Jack Swagger.
Swagger (real name Jake Hager, 35,) has been out of the premiere professional wrestling promotion since March of this year, when he requested a release from his contract after feeling disillusioned with his wrestling career trajectory. Since then, he's been making appearances on the independent scene. Today on The MMA Hour, Hager announced he has signed with Bellator MMA.
Hager will fight in the Bellator heavyweight division, and intends to make his debut in 2018. He'll joins names such as Brock Lesnar, Dave Bautista, Bobby Lashley and Phil 'CM Punk' Brooks as ex-wrestlers who made the switch to mixed martial arts.
"Everyone asks me that: 'why did you leave the WWE?'," Hager said to host Ariel Helwani. "For the longest time — I'm very thankful for my career there. The average career up there is three years, I was able to go ten years up there. For the longest time [I'd ask myself] why did I leave? I think it becomes very obvious this is why I left the WWE. I wasn't allowed to really compete up there, even though I felt I could take anyone in the locker room. Now it's such a popular time to be a pro-wrestler, to be in combat sports, to be a MMA fighter. Where you can really take your opportunity and put it in your own hands. Your own hard word. That's really why I left."
Hager is an former World Heavyweight champion, ECW champion and WWE United States Champion. Prior to his theatrical career, Hager was an accomplished amateur wrestler. At the University of Oklahoma, he was an All-American in the 285-pound weight class. He intends to continue professional wrestling while pursuing his fighting career.
Just announced in studio on #TheMMAHour with @arielhelwani, @RealJackSwagger is now a part of the heavyweight division! #BellatorNation pic.twitter.com/6VXMACJQkX

— Bellator MMA (@BellatorMMA) November 13, 2017
—
Comments
comments