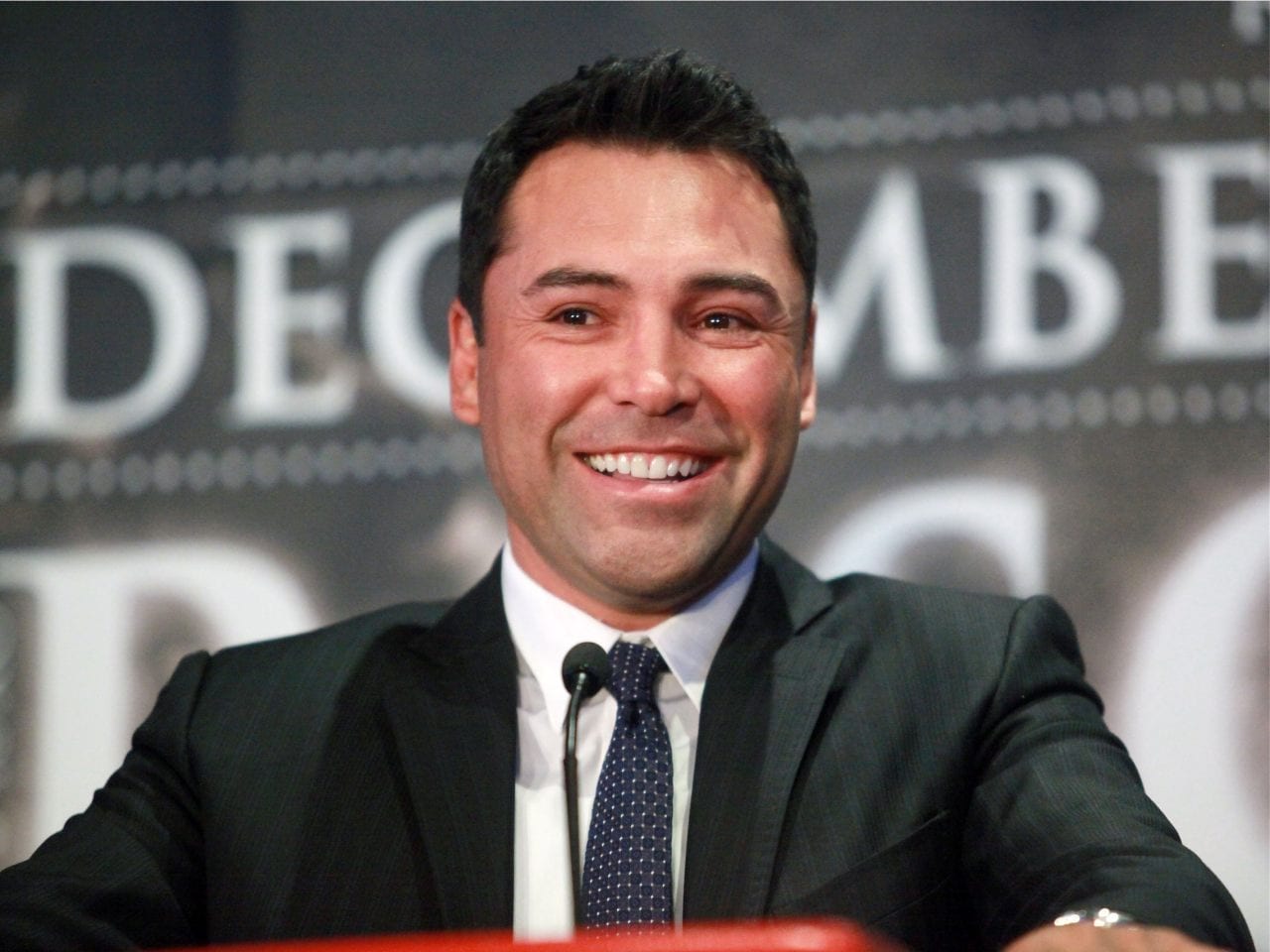 If you thought Oscar De La Hoya was going to look at the feedback for Golden Boy MMA's first outing of Chuck Liddell vs. Tito Ortiz III and call it a day as a MMA promoter, you thought wrong.
The boxing promoter was speaking on TSN earlier today, where he was asked to verify reports (by the LA Times) that the pay-per-view only reached a number of around 40,000 buys (something that can only be viewed as a stark failure in light of De la Hoya's pre-fight predictions of over 200,000 buys).
According to De La Hoya, the actual figure was far larger than those reported.
"I mean look, first of all the LA Times is wrong," De La Hoya said of the PPV Buys. "And second of all, they didn't count our digital buys, which far exceeded the linear buys that we did. So, those reports are false."
Oh, and for those criticising the actual endeavour of Golden Boy MMA? Get used to it.
Oscar De La Hoya discusses Golden Boy MMA pay-per-view numbers, fighter pay and continuing to do more mixed martial arts events going forward. pic.twitter.com/zbipgAuSvK

— Aaron Bronsteter (@aaronbronsteter) December 11, 2018
"If Dana White wants to criticize the fact that I put a show together for Chuck Liddell and Tito Ortiz," he said, "It's because they wanted to get paid. They wanted to make money. If Dana White is going to keep criticizing me, then pay your fighters so they won't have to be fighting when they're 49-years-old. It's as easy as that. And so, as long as Dana White's not paying his fighters, I'm going to continue promoting MMA."
Comments
comments