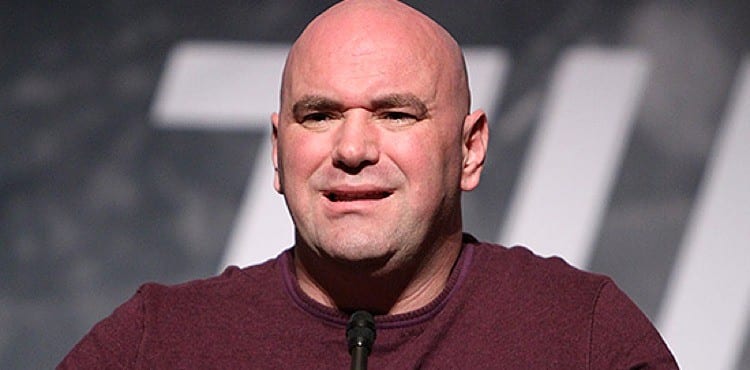 And we've finally reached it.
UFC president Dana White and Golden Boy MMA promoter Oscar De La Hoya have been holding nothing back in their recent public back and forth, but it seems at least one party is ready to trade words for blows in their rivalry.
Speaking on the Luke Thomas Show, Thursday, De La Hoya challenged White to a three round boxing contest, which would be hosted on the preliminary card for Canelo Alvarez' traditional Cinco de Mayo contest.
In a fight between @OscarDeLaHoya and @danawhite, who you got?

On air today with @lthomasnews, the Golden Boy challenged the UFC president to a fight next May.#TLTS pic.twitter.com/qvQPOQR3Iv

— MMA on SiriusXM (@MMAonSiriusXM) December 13, 2018
"Let's get in the ring," De La Hoya said. "Yeah, why not? Let's get in the ring. Three rounds, let's do this.
"Let's do this under Canelo, Cinco De Mayo. I'll even give you five months so you can get off the juice and then we can, you know, get in great shape and then we go three rounds. And then I'm going to give you, what, a 50-pound advantage? That's okay, I can take you on. Let's do it."
Obviously, White will almost certainly reject the challenge, but it's nice to know we finally hit peak ridiculousness as it comes to the duo's ill tempered rivalry.
Comments
comments