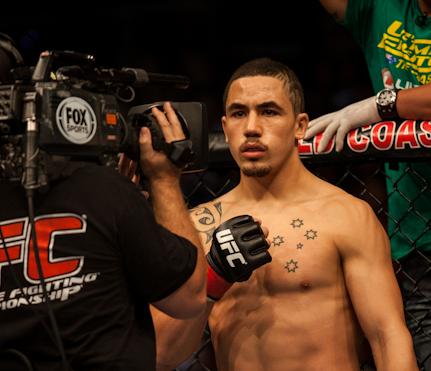 Robert Whittaker has been involved with The Ultimate Fighter two times in his career. The first time, he won and propelled his UFC career. The second, he didn't enjoy things quite so much.
According to the middleweight champion, who coached the show against Kelvin Gastelum, the fighters he was charged with training showed none of the desire he'd expect from athletes trying to make their name.
"It is what it is," Whittaker said. "I didn't think they were very good trainers, students. The way I train isn't for everyone. Not everyone can handle it. It showed. It showed in the house. They wanted to do different things but they couldn't hit the sessions to begin with. They didn't have the discipline, they didn't have the fortitude.
"They're complaining they want to run cardio, you don't have cardio! Do the normal cardio. Try to win that, try to push yourself in that. And another thing right? We have a two hour training slot, and people were rocking up to the session an hour in from a massage. Or leaving an hour early to go to a massage. Like every session there was something like that, and I was thinking you guys are pathetic."
–
Comments
comments