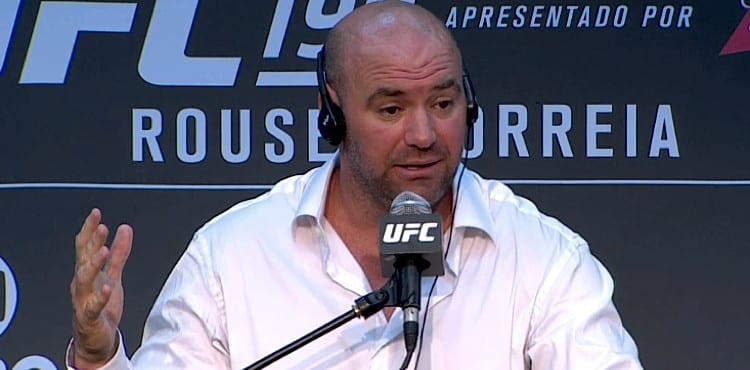 The war of words between Golden Boy Promotions' Oscar De La Hoya and his UFC counterpart, Dana White, is showing no sign of abating. 
The public back-and-forth is largely centred upon De La Hoya's promotion of the recent third bout between perennial, though apparently not evergreen, rivals Tito Ortiz and Chuck Liddell in which Ortiz moved their three-fight series to a 2-1 record with a first-round KO of 'The Iceman'.
White, as is his wont, isn't afraid to say what he thinks and he castigated De La Hoya in public for the event, which was understood have drawn just 25,000 pay-per-view buys. De La Hoya, for his part, took aim at White for the perception that he doesn't pay his fighters well enough — prompting White to release financial details showing the total sum paid to both Liddell and Ortiz during their UFC tenure.
Some of you may recall that Ortiz and White, who enjoyed a particularly fractious relationship, were at one point supposed to face each other in boxing match and while that never materialised, it seems that the UFC supremo is in the crosshairs one of boxing's biggest names.
"I would beat his ass," was De La Hoya's response to TMZ asking the former world champion what would happen if he found himself opposite White in a boxing ring. Frankly, it's difficult to disagree with this summation even if the website's question was somewhat of a strange one.
Either way, we figure that neither of these combat sports figures will be on each other's Christmas card list this year.
Comments
comments