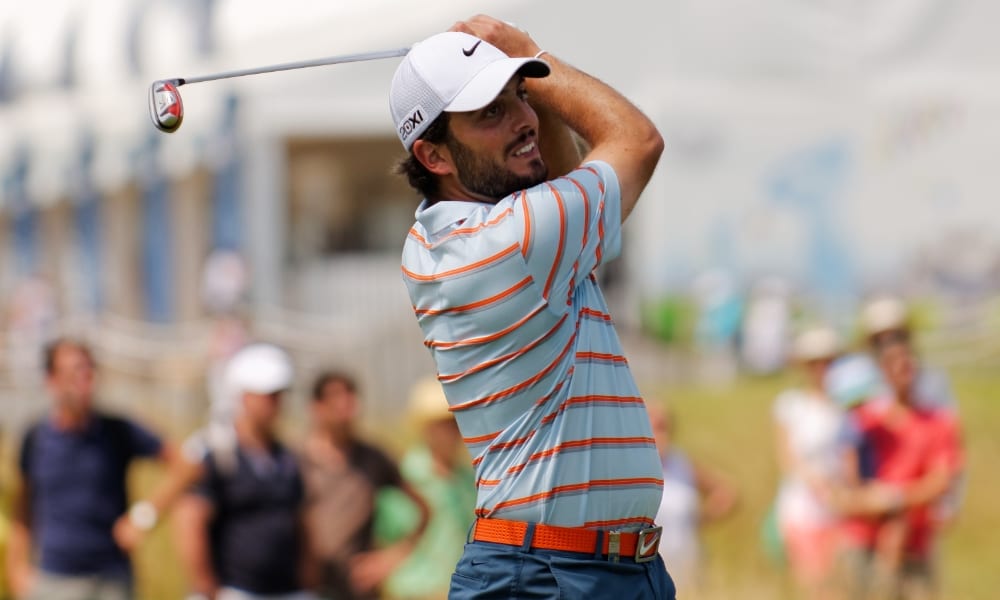 Francesco Molinari's win at The Open at Carnoustie at the weekend drew parallels with his idol, Ryder Cup legend Constantino Rocca.
While one of Rocca's shining moments in the 1997 Ryder Cup was his singles win over Tiger Woods at Valderrama, Molinari played his final round at Carnoustie with the resurgent Woods, with the Italian carding a superb 69 to win the famous Claret Jug.
After his victory, Molinari revealed he received a text from his idol congratulating him on his superb display in Scotland.
"It feels weird," he admitted as he realised that he now stands at the top of Italian golf, with his hero sending him congratulatory messages.
"Constantino still is and always will be my hero and my idol.
"His text last night was probably one of the most special ones. He came close to winning this that [my win is] for him as well.
"He told me congratulations and how pleased he was for me. He knows how hard I've been working to get here so I think he felt the same proudness that I felt yesterday."
And, speaking to Sky Sports News, the Italian admitted he's become rather attached to the famous Claret Jug trophy, saying he tries to keep it in sight as often as possible.
"It's not a nice feeling when I don't see the Claret Jug," he grinned.
"I want to know where it is so I try to hold on to it as long as possible.
"Looking at the list of names on the trophy, the people who won here in Carnoustie, it's just an incredible achievement.
"Especially when I think where I started in Italy, [there's] not really tons of golfers there, so to come all the way to this really means a lot."
Comments
comments