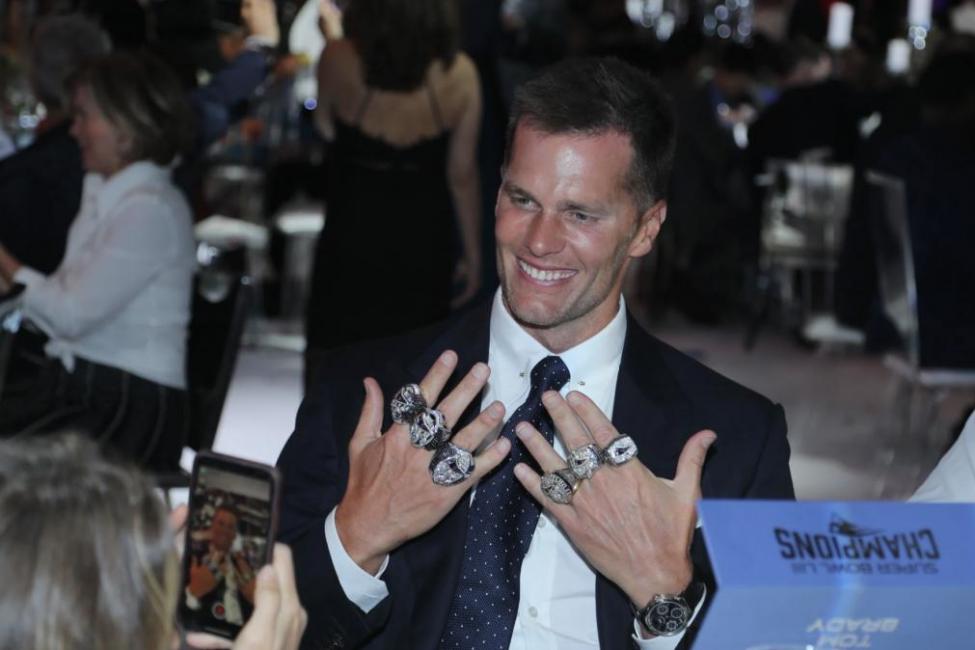 New England Patriots' legendary quarterback Tom Brady recently inked a new deal to stay with the organisation until he is 44-years-old but as the six-time Super Bowl winner enters his 20th professional season, how does he he manage to keep his ageing body so finely tuned?
Brady will become just the 6th quarterback to enter and NFL season after his 42nd birthday. Just one, Vinny Testaverde, has actually completed a full season at that particular vintage. Brady, however, has showed no signs of slowing down. He was vital to the Patriots winning last season's Super Bowl against the LA Rams and once again enters a season as a pivotal part of Bill Belichick's all-conquering side.
The secret to his success, if that is indeed the applicable term, appears to be Brady's insatiable appetite for work. While most players would soothe their aching bodies in the off-season, Brady's holiday time doubles as a pre-camp camp. This summer he spent time in the Bahamas — which sounds relaxing — but then you consider he had access to a fully-loaded gym and a full sized practice field, according to Men's Health.
That's how you get better.
View this post on Instagram

"In the long battle between stone and water, in time, the water always wins."
His workouts are characterised by being kind to his body and making the most of recovery aids. Each workout will begin with a deep tissue massage, followed by movements drills such as squats, lunges and planks while using a resistance band. After that it is another massage.
Brady's longevity in a sport known for many of its stars having careers limited by injury is a remarkable feat and would likely only have been possible with Brady's near-obsession with preparation and recovery.
Pliability rollers are also a large part of Brady's regime. He brings them on the road with him and will roll out his muscles before each workout, while his fridge will constantly be stocked with fruit to provide him with the energy he needs. Grapes, blueberries, apples, pears and bananas play a big part in Brady's life, while protein and recovery fluids are also a staple.
The one thing that is absent? Strawberries — a fruit which the legendary quarterback despises. Well, nobody's perfect.
Comments
comments