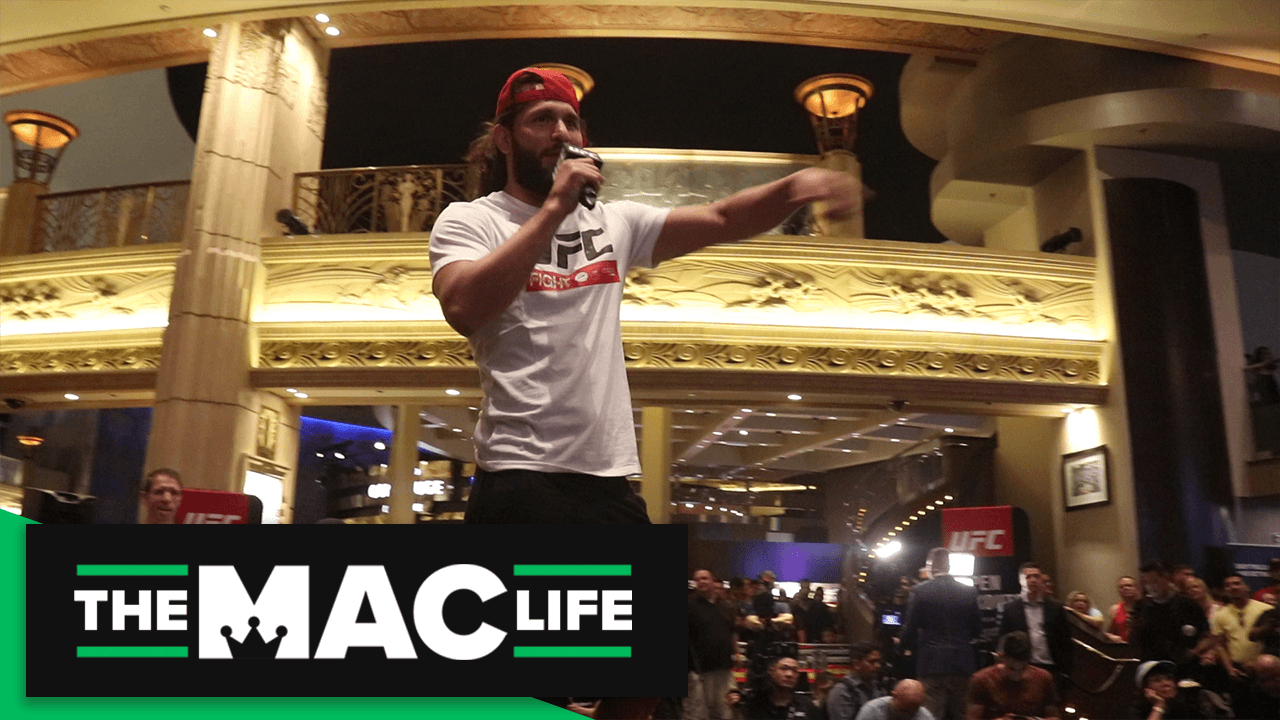 Jorge Masvidal's stunning five second knockout of Ben Askren has seemed to blast him into a rare stratosphere in terms of mainstream attention.
The clip of the welterweight leaping into Askren's skull went immediately viral last month, with Masvidal quickly becoming one of the most spoken about fighters on the UFC roster. With that new attention in mind, Masvidal's team quickly tried to use the new level of publicity to earn their client a big time fight next time out.
It was, according to them, Conor McGregor, a title fight, or nothing.
Well, says UFC president Dana White, it'll have to be nothing then.
White spoke to the media following the latest episode of his Contender Series in Las Vegas, and noted that following a win over Robbie Lawler, it was Colby Covington who'd earned a title shot against champion Kamaru Usman.
"I thought Colby did a really good job of shutting Robbie down," White said. "Kicks, punches, takedowns, he mixed it up. And his cardio was unbelievable. Unbelievable."
As for Masvidal, White seemed to shrug off any idea that Masvidal was prepared to stand his ground, simply commented: "You can't make ultimatums. We're going to offer Masvidal a fight. If he accepts the fight he does, if he doesn't he doesn't."
It seems likely a clash with Leon Edwards, whom Masvidal struck backstage in March at UFC London, would be the most likely solution.
–
Comments
comments