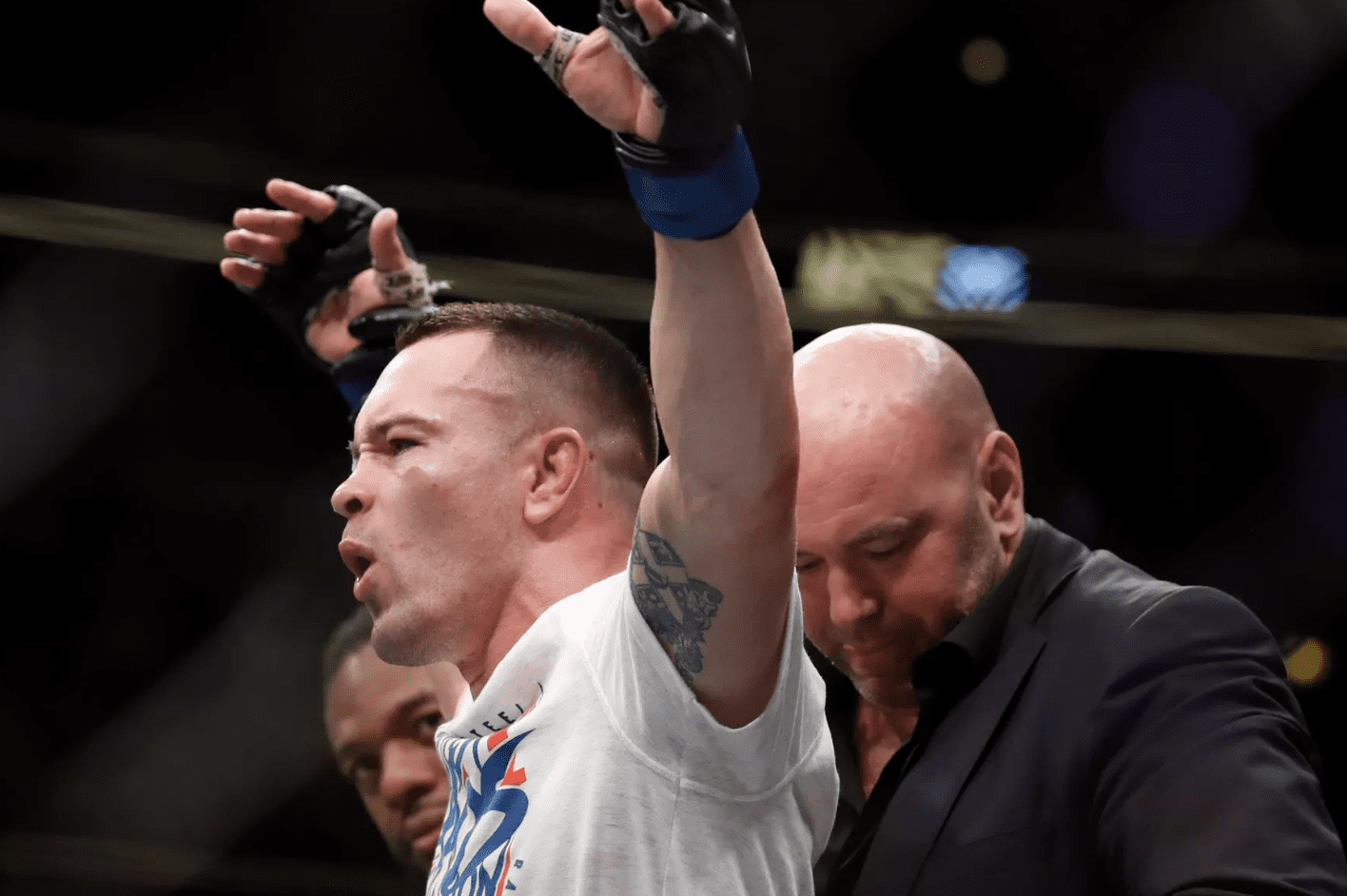 Dana White isn't usually too keen on making fights within a few days of others, but it seems he's willing to officially make Colby Covington the number one contender to Kamaru Usman's welterweight title.
Covington defeated Robbie Lawler with a whirl unanimous decision in Newark last Saturday, and was immediately in Usman's face on the ESPN post show. According to White, the entire event was prepared for a Covington coming out party.
"Yeah. That's why I put Covington on ESPN against a guy like Lawler," White said following Tuesday night's Contender Series. "You can say whatever you want about Covington, you don't like him or whatever, but he put on a clinic against Lawler, who is a beast. Lawler's been all the big fights, former world champion, hits like a truck, and Colby completely shut hm down. His cardio was impressive, and the way he beat Lawler was even more impressive.
"I thought Colby did a really good job of shutting Robbie down. Kicks, punches, takedowns, he mixed it up. And his cardio was unbelievable. Unbelievable."
While White didn't immediately confirm the date, both Usman and Covington pointed to November 2nd's card at Madison Square Garden as a likely venue.
And don't expect Covington's surprising comments about Matt Hughes, a friend of White's, to hurt his chances at a title shot.
"Let's talk about the lesson we learned tonight," Covington said in his post-fight speech. "It's a strong lesson that Robbie should've learned from his good buddy Matt Hughes. You stay off the tracks when the train's coming through, junior. Don't matter if there's a Trump train or the Colby train, get out the way!"
Hughes was famously involved in a collision with a train that altered his life forever.
"I think it was very Colby," White said. "It was typical Colby Covington."
–
Comments
comments