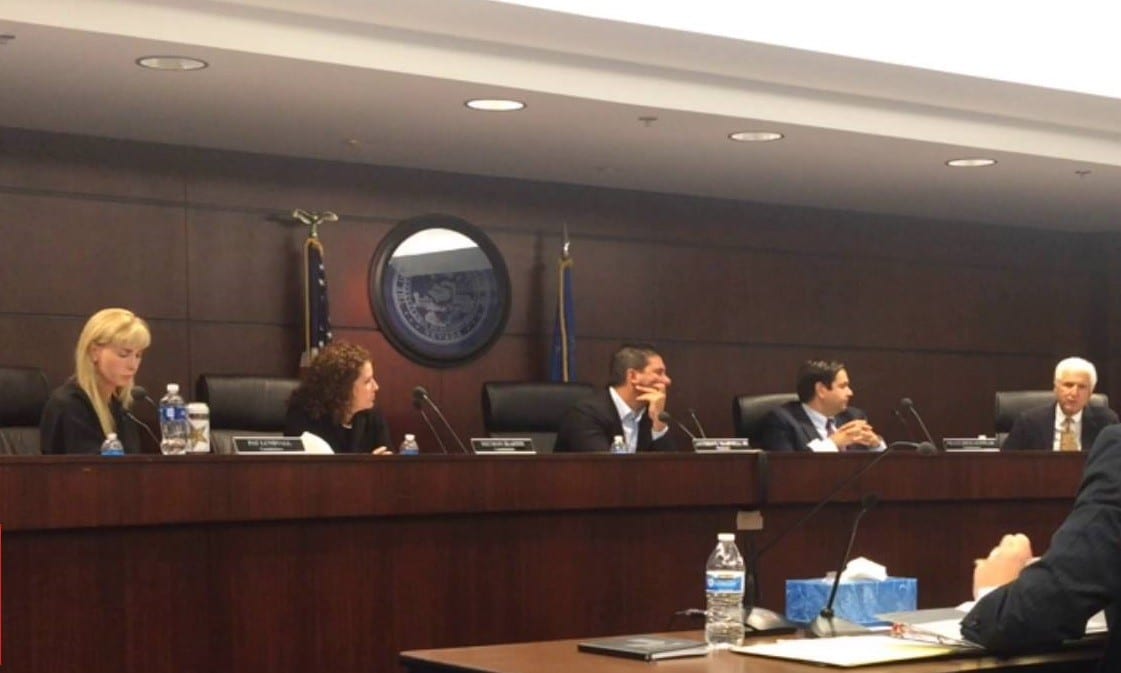 Pat Lundvall, a member of the Nevada Athletic Commission since 2007, is to step down at the end of October.
Lundvall was part of the commission who presided over the disciplinary hearing earlier this month for Conor McGregor as a result of the UFC 202 pre-fight press conference fracas in August for which the commission levied a fine totaling €150,000 towards the Irishman — a monetary sum which was deemed overly-severe by several media members, as well as McGregor himself and UFC president Dana White.
It was Lundvall who motioned the fine.
The severity of the fine imposed on McGregor led him to state that he is unsure if he wants to compete in the Las Vegas again, which itself would potentially be a huge financial blow to Nevada's economy.
As reported by MMAFighting.com's Marc Raimondi, Lundvall was told by the Nevada Governor's office that she will not be re-appointed when her term comes to and end this month. This ends her nine-year association with the state's athletic commission.
Lundvall will officially step down on October 31st which means that she will not be part of the disciplinary hearing for Nate Diaz for his part in the UFC 202 press conference incident which is scheduled for November 8th.
As quoted by MMAFighting, Lundvall said: "I have served three terms for a total of nine years with the NAC. I considered every minute of it as a privilege and an honor."
Lundvall was also subject to fierce criticism from several sections of the MMA world after motioning that Nick Diaz should be suspended from MMA for life after his most recent positive test for marijuana – his third. She eventually lowered that to five years, which was approved by her fellow commission members.
Diaz's ban was eventually commuted to 18 months on appeal.
Comments
comments