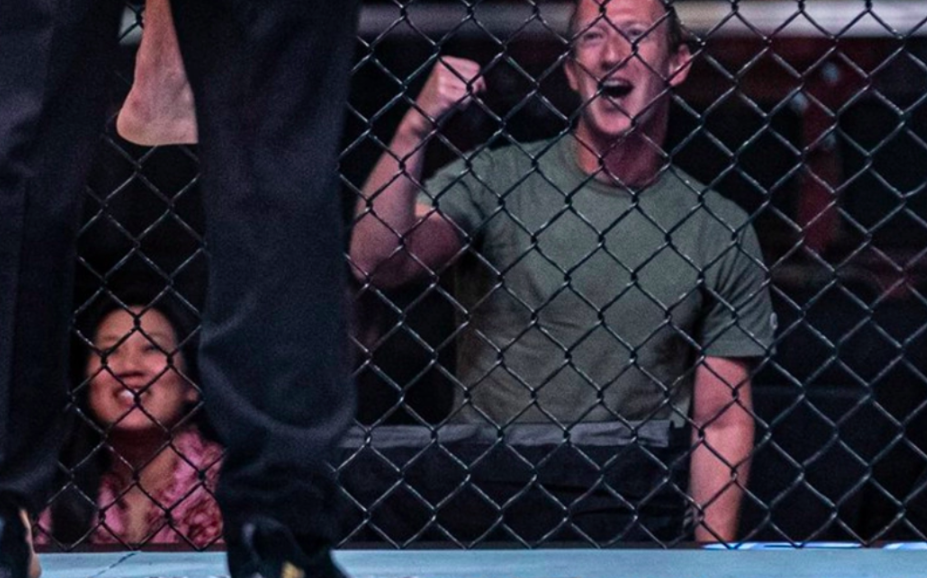 Meta chief Mark Zuckerberg is of the opinion that Elon Musk is all talk and no action.
The two tech giants have been strongly linked to fighting one another in the cage after a brief Twitter dispute in recent months led to both appearing to agree to throw down in 4oz gloves — a move which had Dana White licking his lips over what he said would be one of the "biggest" fights of all time if it were to be promoted under his UFC banner.
Writing on his Threads social network, Zuckerberg said that he had previously proposed August 26 as the date for the potential fight but added that he has not received any word from Musk.
"I'm ready today. I suggested August 26 when he first challenged, but he hasn't confirmed. Not holding my breath," Zuckerberg wrote on Sunday.
Musk, meanwhile, suggested on Sunday that the proposed fight will be streamed on X (formerly Twitter), with all proceeds from the event going to veterans' charities. However, the billionaire muddied the waters somewhat with a subsequent social media post on Monday in which he said that he may require surgery to his neck and back which would presumably delay the contest indefinitely. He added that the date for the fight is "still in flux."
Musk said last year, somewhat bizarrely it must be noted, that an injury he sustained during a sumo wrestling match had led to "eight years of mega back pain" which forced him to receive surgery to fuse two vertebrae together.
Should the fight between the two warring tech giants come to pass, the younger Zuckerberg will likely be a significant bookies' favourite. He has trained extensively in mixed martial arts over the past three or so years, and has even medalled in California Brazilian Jiu Jitsu tournaments in recent months.
Musk's combat experience, besides his apparent stint in sumo wrestling, sadly remains unclear.
Comments
comments