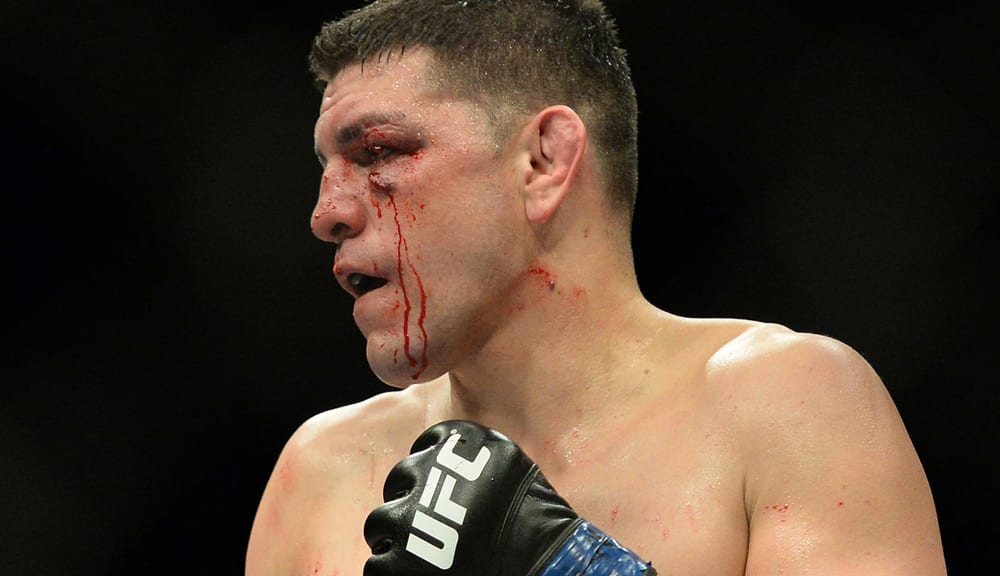 Saturday night's bout in Dallas might be the first chapter of a family affair.
Jake Paul earned a clear decision win against former UFC fighter Nate Diaz in Texas on Saturday might, romping home on the scorecards despite a typically late resurgence from Diaz in the final rounds. But with the score in favour of Paul, Nate's older brother Nick Diaz has opened the door to potentially returning to take on either of the two Paul brothers in the boxing ring.
"I think he needed a little more work," Nick said of his brother on the pay-per-view broadcast on Saturday, as noted by MMA Fighting. "But let's cut to the chase, I'm a lot better than both of these guys that are out there. I'd love to entertain the idea of moving on in on whoever they've got for me. So if they want to do Round 2, if [Nate] ain't going to do it, I'll take it. [Jake's] got an older brother too, so don't forget about the one and only."
Diaz, 40, has competed in just one professional combat sports bout in the past eight years; a September 2021 loss to Robbie Lawler which tied their series at one win apiece. However, he added that he would like to keep his "options open" regarding a step back into competition.
"I'd like to get a good look at what's going on because I don't know what's happening, but I like to keep options open," Diaz said. "I'd like to entertain something in the near future. We could talk about that. It could be a possibility. Either way, yeah, one of those two, or maybe something else. Who knows? I've got a lot going on right now, but we can sort that out.
"Of course [it motivates me], that's why I try to stay away from the fight game in general, because I'm all the way in," Diaz added. "It's all or nothing. I'm never one foot in, one foot out. But me coming here today, I just feel that I have a little bit of an opportunity to open up a little bit of a window. If that's what it is, then just let it be known — I'm still motivated as ever, and I'm a harder worker and better fighter than anybody that's out here in this right now in this day and age."
Comments
comments