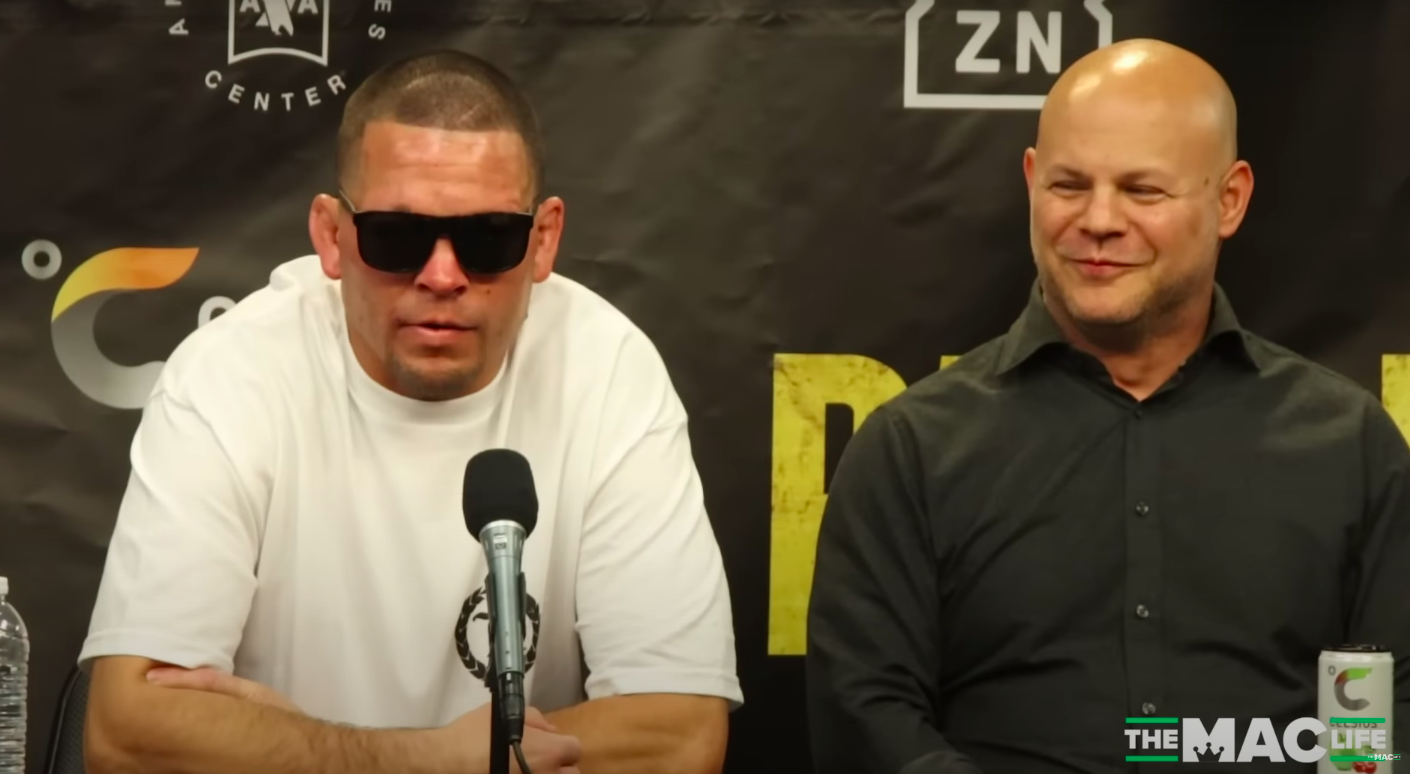 It didn't go Nate Diaz's way in Dallas on Saturday night — but while the Stockton man gave his opponent props after the contest, he still doesn't quite believe in Jake Paul legitimacy as a fighter.
Diaz and Paul combined for ten rounds in their keenly-anticipated showdown in Texas last weekend. The fight followed a similar blueprint to prior Diaz combat outings: namely him taking his time to get up to speed, but coming on strong in the final stretch.
And while he said in the post-fight presser that he has no qualms about the decisions offered by the judges after they shared 30 minutes in the ring, Diaz says things would be different in a 'real fight'.
"I'm not trying to f*cking talk sh*t," Diaz told reporters, including The Mac Life. "He's boxing high-level MMA guys and he's sparring hard and working with good people, and then he starts talking sh*t to me throughout the camp. It comes with the territory and all is fair, love and war, I'm always about that. Say whatever you want, that's fine. But then when you start making things personal, trying to make things personal, saying sh*t he shouldn't be saying, it hurts people's feelings when I say this ain't a real fight.
"Because if it's a real fight, remember Logan Paul [lookalike] in New Orleans? No problem. This is not a real fight to be talking to me like that. This is a boxing competition. So that's what I meant by he can't really fight. It's not overly disrespectful. If you can't really fight, don't be talking sh*t."
If it had been what Diaz refers to as a 'real fight', it is likely that it could have had a premature end after the former UFC star locked in what appeared to be a tight — albeit brief — guillotine choke late in the bout.
"Done deal. That was already [over], that fight," Diaz explained. "In a real fight, this fight's over and we're sitting up here with a win. But we were participating in a boxing match and it was a good time, and now I know, because I was curious too."
Comments
comments