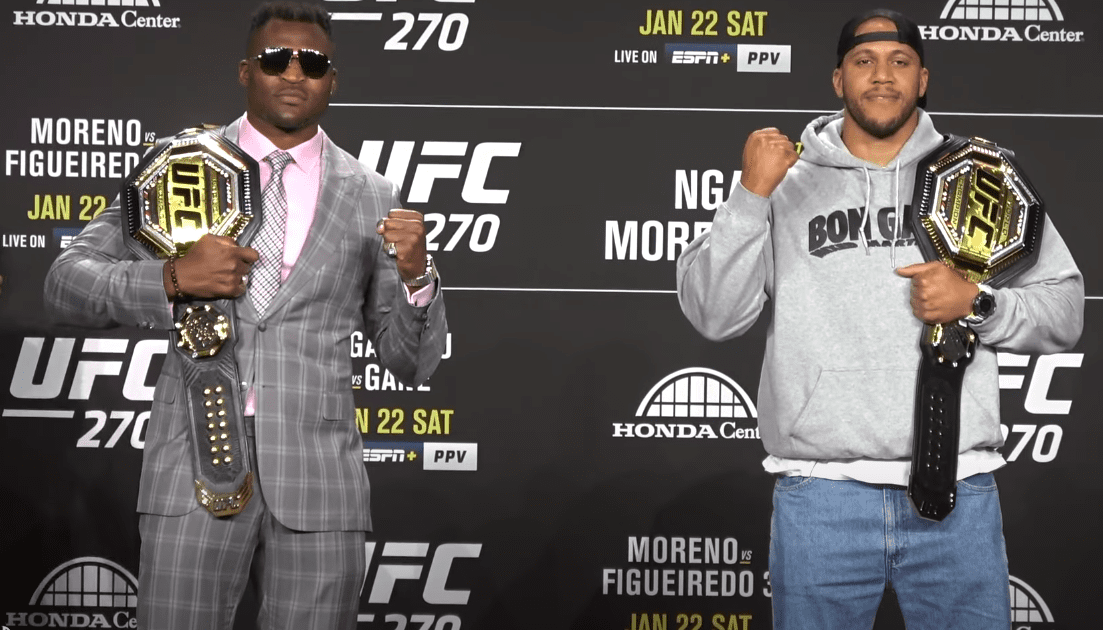 A fight between former training parters always has a little extra mustard attached to it.
While they only traded blows in the training room a handful of times, those sparring sessions between the UFC's two premiere heavyweights Francis Ngannou and Ciryl Gane have been a point of contention for both ahead of Saturday's UFC 270 headliner in Anaheim.
Training footage leaked from one of the sessions six years ago appears to show Gane more than handling himself against Ngannou, who accused the leaker of manipulating the footage to make him look bad. The heavyweight champ later countered this week saying that he knocked out Gane with a left high kick during another sparring session, and these various disagreements came to a head late Thursday night as captured by The Mac Life cameras in California.
Check out that back-and-forth below:
–
Comments
comments