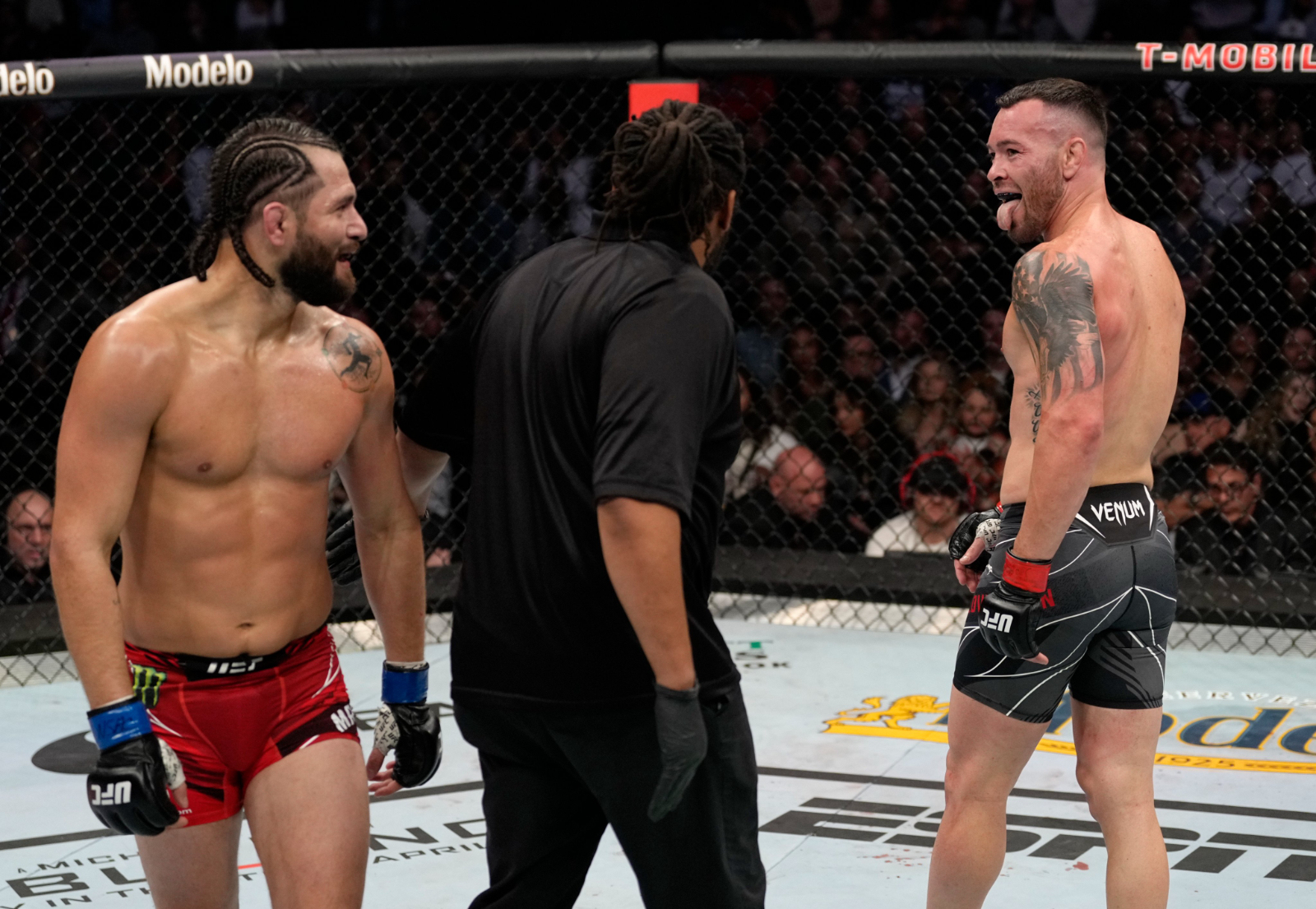 Former UFC champion Daniel Cormier says that Jorge Masvidal had more than enough time to do what he wanted to Colby Covington in the Octagon as he slammed 'Gamebred' for his Miami ambush of his rival.
The longstanding rivalry between the two former American Top Team training partners saw its later chapter this week when Masvidal allegedly attacked Covington outside of a restaurant, striking him twice and reportedly breaking one of Covington's teeth. This came just weeks after Covington earned a clear-cut, unanimous decision win against Masvidal in the UFC 272 main event in Las Vegas.
And speaking on his ESPN show, Cormier made clear that he didn't approve of Masvidal's brand of street justice.
"Here's the thing, a lot of these altercations happen prior to fights happening," Cormier told his co-host Ryan Clark.
"You have 25 minutes, and this is the only place I'm going to condemn Jorge Masvidal. You had 25 minutes less than two weeks ago to do everything you wanted. It doesn't seem as though, this was a come face to face, and we get into a fight."
"This seems a little bit different," he added. "That's where it seems off."
It has been reported that Masvidal may face a felony battery charge for the attack in which Covington says that Masvidal sucker-punched him twice, once to his mouth and again to his left eye, allegedly saying, "you shouldn't have been talking about my kids".
It remains to be seen to what extent Covington will proceed with charges.
Comments
comments