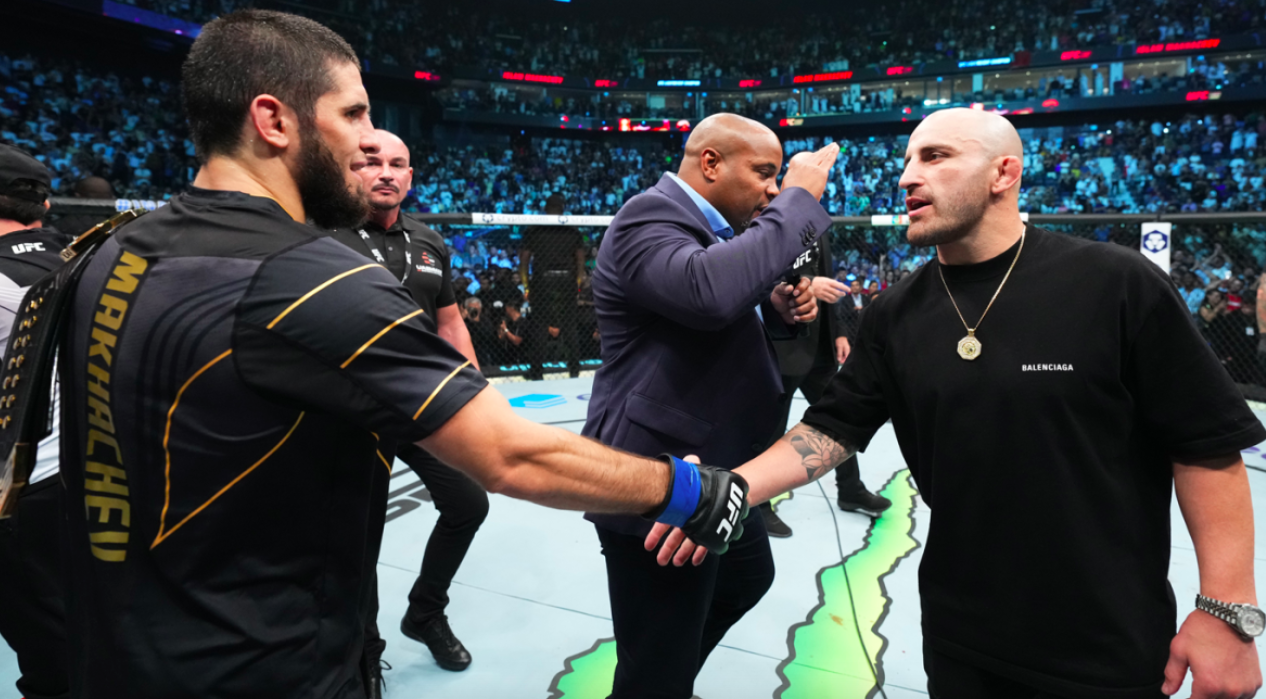 Alexander Volkanovski is revelling in the role of underdog ahead of his February 11 UFC lightweight title fight with Islam Makhachev.
The UFC's reigning pound-for-pound king, beaten just once in his career all the way back in 2013, will look to add a second belt to the featherweight crown he already holds and become the newest member of the UFC's elite double-champ club against the Russian fighter. Pre-fight assessments from oddsmakers and otherwise firmly have Makhachev as the favourite, but for Volkanovski — who has been so dominant in his UFC career — he suggests that Makhachev will fold just like the rest of his opponents when they come face-to-face in the UFC 284 main event in Australia.
"I think it's gonna be more of a standup battle… Obviously, he is going to shoot earlier with my movement… I think he'll probably work striking," the Aussie said via Essentially Sports.
"I'm not saying his striking's bad, but he's gonna be a little bit uncomfortable with my movement and things like that. With the angles that he is used to and timing that I have and all that type of stuff. It's gonna make him a little bit more uncomfortable… I'm gonna go where I am comfortable.
"I'm gonna clinch him and all that type of stuff. He's gonna be stronger than me. If he does grab a hold of me, umm, he gonna get a hold of me and I guarantee you."
Furthermore, Volkanovski says that he has been pushing himself beyond what he thought possible in his fight camp — and says that nothing Makhachev presents to him in the cage can be more difficult to overcome than what he has faced in these recent weeks.
"I'm constantly doing rounds and rounds and rounds with fresh guys coming in with 5-10 minutes rest in between their rounds… They wanna give me all the work that they can, as hard as they can, and then they just fold. Imagine the same guy doing that. I'm telling you I'm gonna be able to do that for 5 rounds, especially against one guy. I don't care how strong you are. I don't care how fit you are. You are gonna slow down, you're gonna get weaker."
Comments
comments