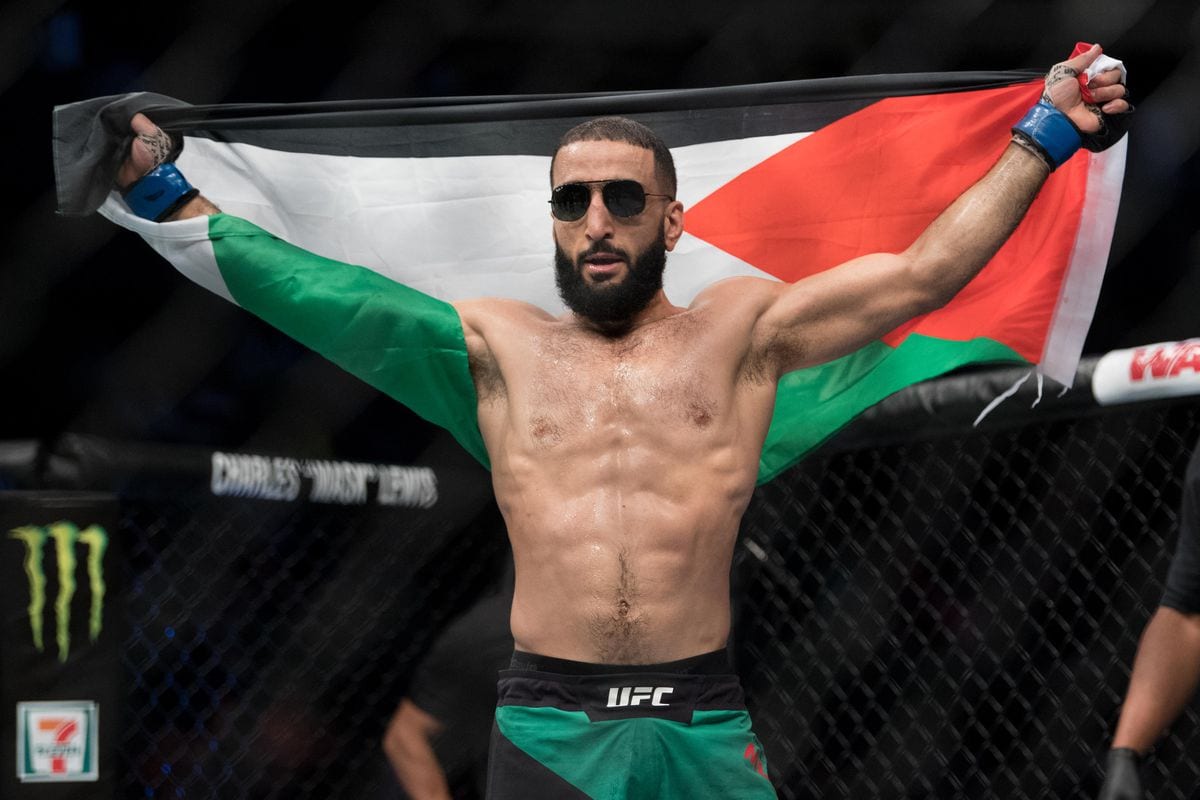 Khamzat Chimaev will meet his match if he ever faces welterweight contender Belal Muhammad, claims veteran UFC fighter Matt Brown.
Chimaev has been utterly dominant in the UFC since making his debut for the organisation in the summer of 2020, breezing through the majority of his competition — with the exception of a Fight of the Year candidate against Gilbert Burns in April 2022 in which he lost a round and was dropped to the canvas.
However, it appeared to be business as usual in his next fight when Chimaev scythed through Kevin Holland in September to go a perfect 6-0 in the UFC, and 12-0 overall. But according to Matt Brown, a fighter who knows who to piece together a winning streak at 170-pounds, things would be different if Chimaev is paired with Muhammad for his next fight.
"Belal and Gilbert [Burns] are very similar body types, the way they throw punches and stuff but Belal keeps a much higher pace and stays a little bit more disciplined in his approach," Brown said, via MMA Fighting. "I think Belal beats Khamzat and I'm 50-50 on him beating Usman.
"That's a really, really close fight that I think goes to a decision and is probably a really tough call for the judges."
Brown added that he expects Kamaru Usman to regain the welterweight crown if he recovers from hand surgery to complete his trilogy with Leon Edwards this year, after which Muhammad will state his case as the division's best.
"I think Belal is the biggest threat to Usman," Brown explained. "I don't think anyone is going to disagree that Usman is probably going to beat Leon, barring another fifth round knockout kind of homerun hit. Something like that.
"We knew it before the first fight, stylistically Usman is a bad matchup for Leon. But Leon really proved a lot of us wrong taking Usman down in the first round. But those second, third, fourth and most of the fifth round, I think we saw what will probably end up seeing most of the next time they fight.
"Any fight is a winnable fight for Belal," Brown added. "Him fighting Usman is what I would love to see. I'm 50-50 on that fight. I'm not totally convinced Usman beats Belal Muhammad. That's a tough fight for him. Just again, it's that pace. Belal keeps such a pace, has a great chin, keeps coming forward, keeps throwing punches, hits hard.
"He's not like Colby where he's keeping a high pace but it's kind of soft punches, kind of meaningless stuff that you can disregard and not really worry about. Colby will do so many different shots until he finally gets it whereas Belal, he's a high pace work horse. He's a truck. He's coming hard the whole time. I think he poses a lot of threat for every single person in this division and I want to see him fight Usman."
Comments
comments