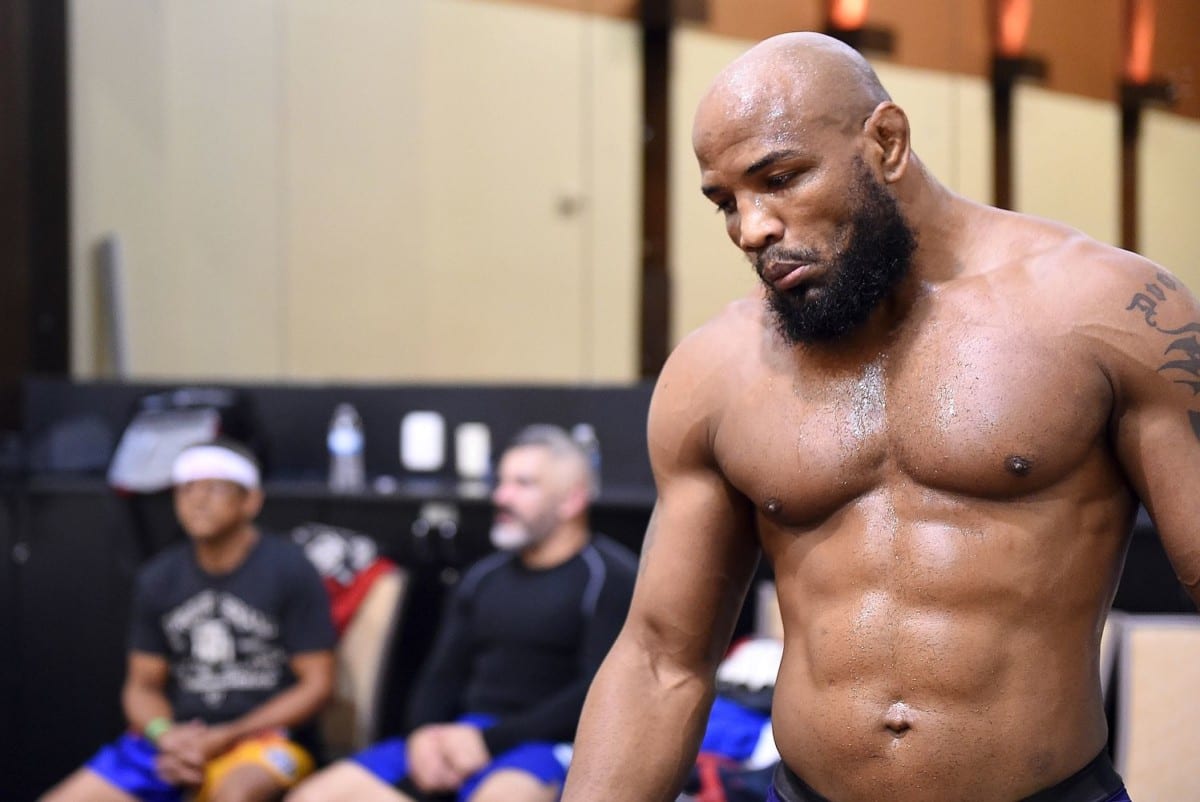 UFC middleweight Yoel Romero is pursuing legal action against sports supplement maker Goldstar Performance Products. The suit, which alleges negligence, stems from the Cuban Olympian's 2015 positive test for Ibutamoren, a substance prohibited by USADA (United States Ant-Doping Authority).  
Romero contends that he took the Goldstar product Shred Rx in good faith, having "reaffirmed the product use with his colleagues, and read the label" but later tested positive in a random urine test with USADA, just four days removed from a UFC 194 win against Ronaldo 'Jacare' Souza which left him at #2 in the official rankings at 185-pounds.
As per Romero's complaint, he supplied USADA with a Shred Rx pill which was found to contain Ibutamoren at a level of 5 micrograms per capsule. Following this, USADA purchased a sealed container of the same supplement to conduct further testing and it was found to contain approximately 12 micrograms per capsule.
This testing led to USADA's conclusion that Romero had ingested a contaminated product and his suspension was set at six months. Romero's complaint further alleges that Goldstar "failed to maintain their production facility" and were aware that their product was contaminated with the banned substance. Romero claims the incident damaged his reputation and cost him a UFC middleweight title shot.
Goldstar have yet to comment publicly on the matter.
Romero is set to face Luke Rockhold at UFC 221 to determine the interim UFC middleweight title holder. The Cuban was drafted in to replace current champion Robert Whittaker who was forced to withdraw from his home country event through injury.
[
Forbes
]
Comments
comments