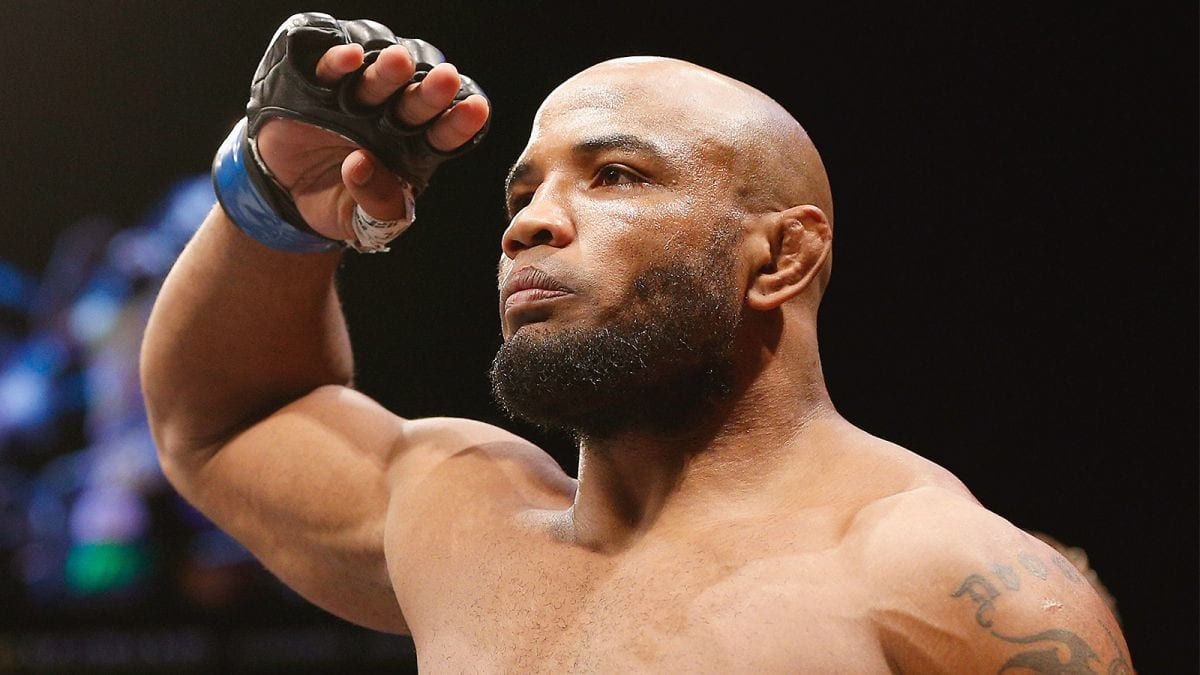 On Saturday night in Chicago, Yoel Romero will be fighting for the UFC middleweight title. But, in the current landscape of mixed martial arts — where champions often find themselves facing fellow champions — the Cuban knows there could be opportunities for more gold in the future.
For instance, when speaking at a media scrum ahead of UFC 225, Romero was asked if he'd ever entertain the possibility of moving up to the light heavyweight division to meet 205-pound champion Daniel Cormier (who himself faces heavyweight champion Stipe Miocic next month).
According to Romero, he doesn't see a reason not to. It just depends if UFC president Dana White wants it.
"Why not?" Romero said. "That's my job and a job for Dana too. [Cormier and I] have a good relationship for a long time. It's like in wrestling. I can wrestle with him, it's no problem. I can wrestle with him and after that I go eat lunch or something with him. Why not?"
Unfortunately for fans of the match up, there would seem to be a few roadblocks in the way. Cormier has gone on record that he'll be retiring on his upcoming birthday, which takes place in March of next year, and as such may only have July's fight with Miocic and one more outing left in his career.
Combine that with the fact that 185-pounds always seems to produce new contenders, which a victorious-on-Saturday Romero would have to face, and the chances of seeing the two Olympic wrestlers face off seem slim.
Comments
comments