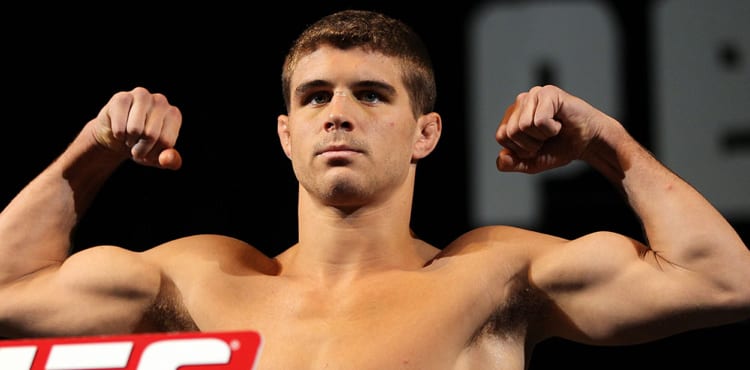 Despite Dana White's effusive suggestions to the contrary, it has been reported that a bout between former WSOF champion Justin Gaethje and former UFC lightweight title contender Al Iaquinta is being targeted for the UFC's August 25 card in Lincoln, Nebraska. 
Per ESPN's Brett Okamoto the promotion are looking at the two exciting lightweights to be the featured bout of the late Summer card.
Justin Gaethje vs. Al Iaquinta will headline the UFC Fight Night event scheduled on Aug. 25 in Lincoln, Nebraska. UFC had this one targeted for weeks, and it's been agreed to I'm told.

— Brett Okamoto (@bokamotoESPN) June 7, 2018
Despite currently owning a losing record in the UFC, Justin Gaethje has become one of the 155-pound division's more exciting fighters. His three fights thus far in the UFC — a win against Michael Johnson and losses against Eddie Alvarez and Dustin Poirier — have all been awarded 'Fight of the Night' honours, a monetary recognition of Gaethje's 'stand and bang' philosophy.
Iaquinta, meanwhile, is rebounding from an unlikely title bout against Khabib Nurmagomedov in April where the New Yorker was drafted in to replace Tony Ferguson, who injured his knee while performing UFC media duties.
Despite these reports, Dana White said on this week's episode of the UFC Unfiltered podcast that a bout between Iaquinta and Gaethje was "off the table."
"Yeah that's a fun fight, but it isn't going to happen. Iaquinta is absolutely 100-percent out of that fight," White said via MMANYTT, with the subject of money the source of his uncertainty.
"He believes that, I'm pretty sure we just did a new deal with Al Iaquinta and he just got a good payday against Khabib and he feels like, he has a deal, let me reiterate he has a deal," White said."He feels like if he moves up and fights guys higher ranked than him that he should be paid a lot more money. He feels that if he fights guys that a lower ranked than him, then he should make a lot less money."
Whether or not one of the parties has lowered acquiesced to the other's demands remains to be seen, but it certainly looks like fight fans can look forward to an entertaining brawl between Iaquinta and Gaethje a couple of months down the line.
Comments
comments