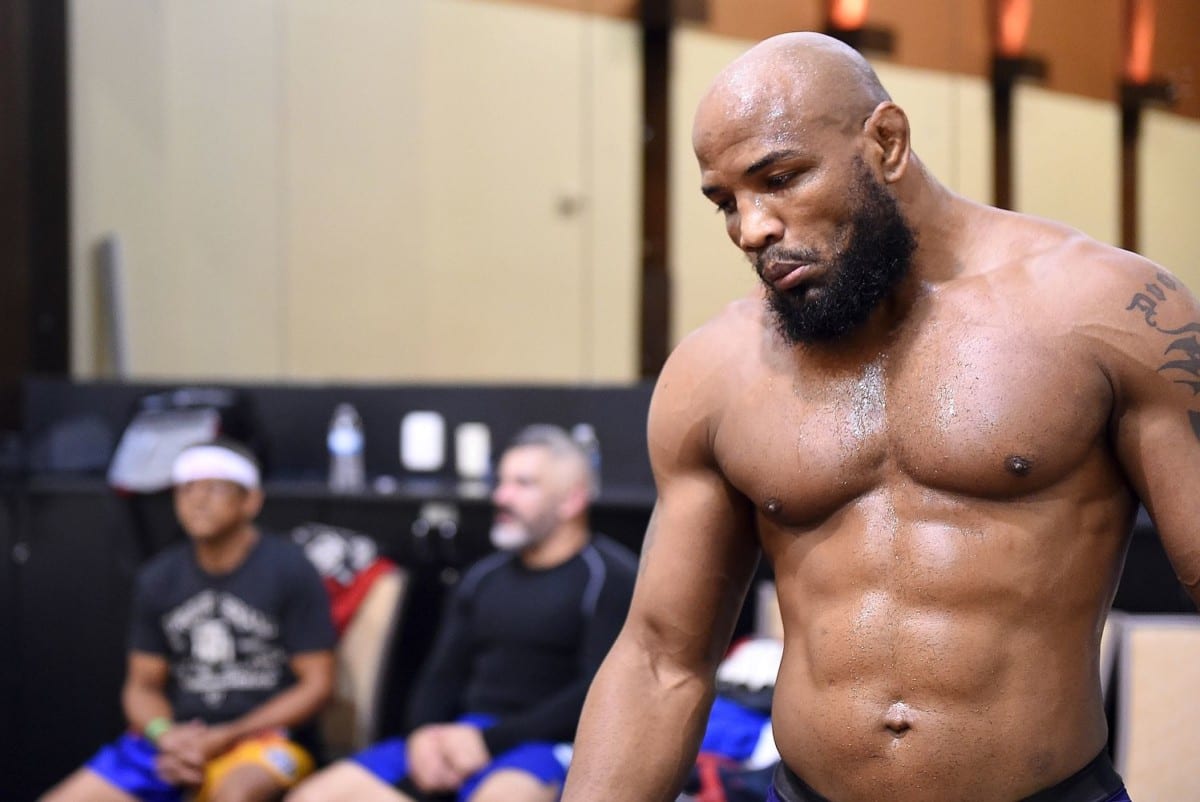 There is a new player at 205-pounds. 
Former middleweight title contender Yoel Romero has lost two of his last three bouts at 185-pounds, both to current champion Robert Whittaker, and that coupled with a pair of high profile failures to make weight has led the Cuban Olympic wrestler to test the waters at 205-pounds.
Romero's manager, Malki Kawa, has confirmed on Ariel Helwani's MMA Show on ESPN that his fighter will try his hand in the light heavyweight division for his next bout. Per Kawa, he was even offered an August bout with Alexander Gustafsson but an orbital injury suffered in Romero's most recent loss to Whittaker meant that he was unable to be fully fit for the August clash.
The bout was given to former light heavyweight title challenger Volkan Oezdemir instead.
"So we are talking to UFC about him moving up to light heavyweight. And I think what we're going to propose to them, well to be honest they offered us the Gustafsson fight and we accepted it," Kawa explained.
"But Gustafsson needed to fight in August and Yoel wanted to fight later because he has to have surgery, he broke his orbital. So there are talks for him to fight at light heavyweight."
Romero's first opponent in his new weight class is yet to be confirmed but if it were up to Kawa, his man would immediately challenge Daniel Cormier for one of the two UFC titles he holds.
"So I was looking at his record and looking at some of the people he's beat, and I don't know what the fans will think about Yoel Romero and Daniel Cormier title fight since Daniel wants big fights and I think that would be the biggest fight to make.
"When I look at this, and I don't know how UFC would feel but Yoel Romero has beaten on his record five champions. Three UFC and two Strikeforce champions. He's a monster in the Octagon.
"His fights with Robert Whittaker were razor thin and some people thought he won the second fight and he's knocked out UFC champions. He is one of the best fighters in the UFC without a belt. He doesn't have a fight and Cormier wants to fight somebody, maybe they will let us take that fight."
Comments
comments