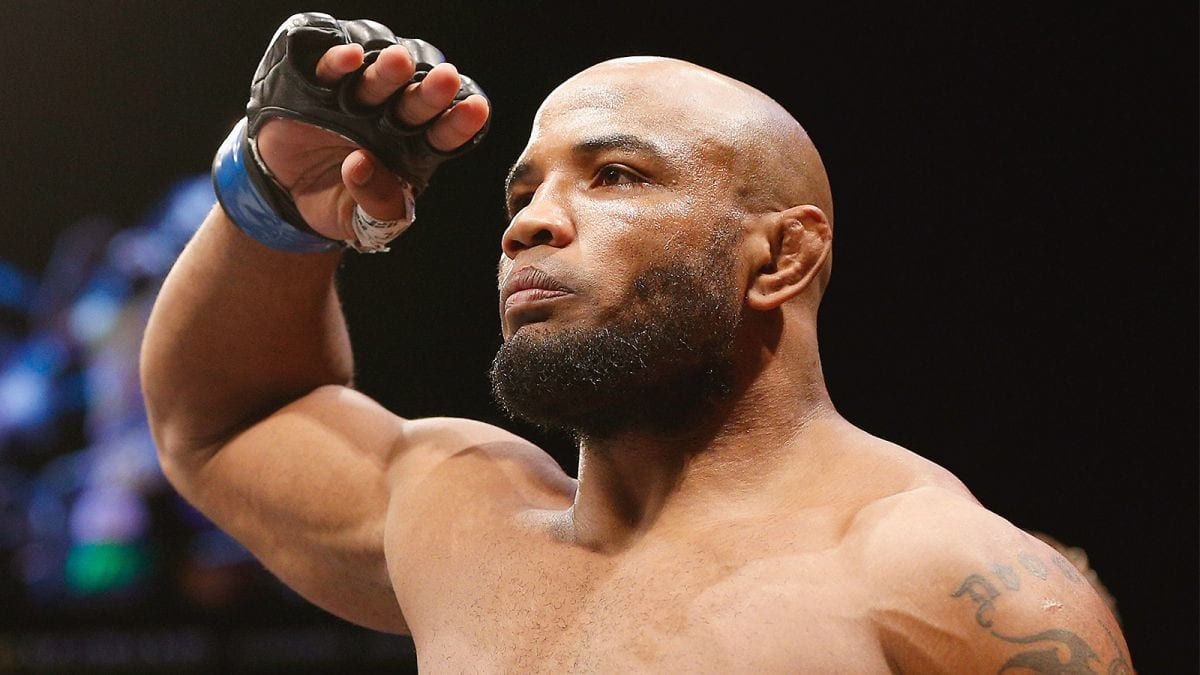 Michael Bisping is a man well known for speaking his mind regarding opponents ahead of his bouts. Now Yoel Romero is returning the favour.
The two are likely set to face each other for Bisping's 185-pound title, with Romero rendering Chris Weidman unconscious with a crushing knee back in November to become number one contender. And after Bisping has spent the better half of a year accusing the Cuban of taking performance enhancing drugs, Romero is excited to get an opportunity to silence the Brit.
"This man spoke too much trash about me without knowing, because it was a supplement that was tainted," Romero said, speaking on MMAFighting's The MMA Hour. "He doesn't know how hard I train, he doesn't know how much I sacrifice to train hard. I sometimes give up time with my daughters to train. This man needs to pay."
While the words and labels of a cheat don't exactly please Romero, he simply believes the champions accusations come from a place of fear, with Bisping unable to offer any other critiques on his challenger other than linking him to steroids.
"You live with shame when you know you've done something bad. And believe me, I have no problem sleeping. That's the only argument that he has, that's the only card he can pull."
"Have you seen that video on social media when I knocked out Chris Weidman and they got Bisping's reaction of his face? It's not fear, there are no words that explain that terror. Have you seen those videos of people's reactions when they're at the beach and a tsunami rises? It's the same expression that he had when I knocked out Chris.
"At that moment, he didn't want to be the champion. At that moment he thought, 'what am I doing fighting in this sport, what am I doing here? Look what's coming now, why did I talk so much trash about this man?'"
In anticipation of the fight — and the damage he intends to cause — Romero has started collecting funds to pay for Bisping's medical expenses.
I'm raising money for Michael Bisping Medical Expenses. Click to Donate: https://t.co/CtOtbTiaUL via @gofundme

— Yoel Romero (@YoelRomeroMMA) February 8, 2017
Comments
comments