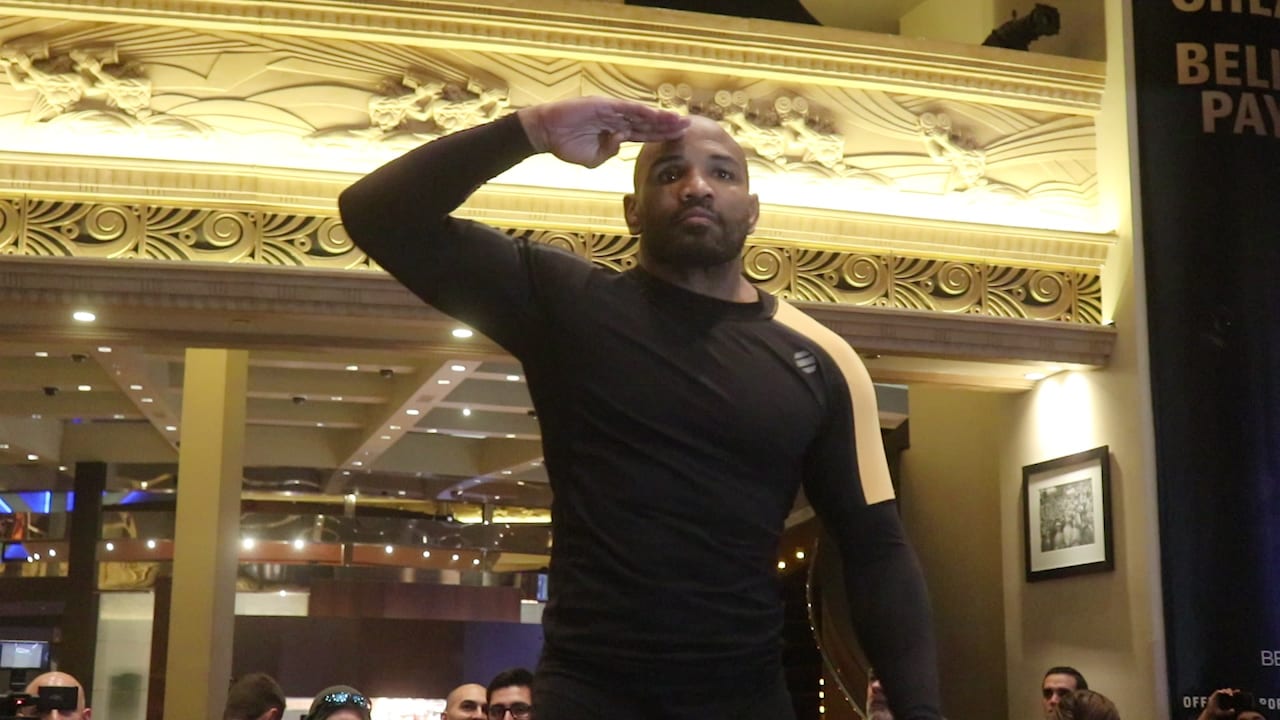 Yoel Romero is no longer a UFC fighter.
The middleweight contender has stunningly agreed to separation terms with the promotion, as first reported by ESPN's Ariel Helwani.
"Yoel Romero's UFC run has come to an unexpected end," reported Helwani. "Romero and the promotion have parted ways, multiple sources told ESPN. Romero's manager Malki Kawa also confirmed he is no longer under contract with the UFC. According to sources, Romero had three fights left on his deal."
"While we didn't expect Romero's time in the UFC to end like this," Kawa said, speaking with ESPN. "We are grateful for the opportunities (UFC president) Dana White, (general counsel) Hunter Campbell and (matchmaker) Mick Maynard gave him over the years. He's ready to move on now and resume his career and we are already talking to other promotions as we speak."
Romero has not been in action since March, where he lost in a disappointing effort to middleweight champion Israel Adesanya. Despite losing four of his last five, Romero remains one of the top talents at 185-pounds, and would still cause almost any other man in his weight class problems.
As of now, there has been no official comment from the UFC, but questions will surround the Cuban's exit, particularly with fights left to run on his contract, and with his name still holding serious value to the promotion.
Comments
comments