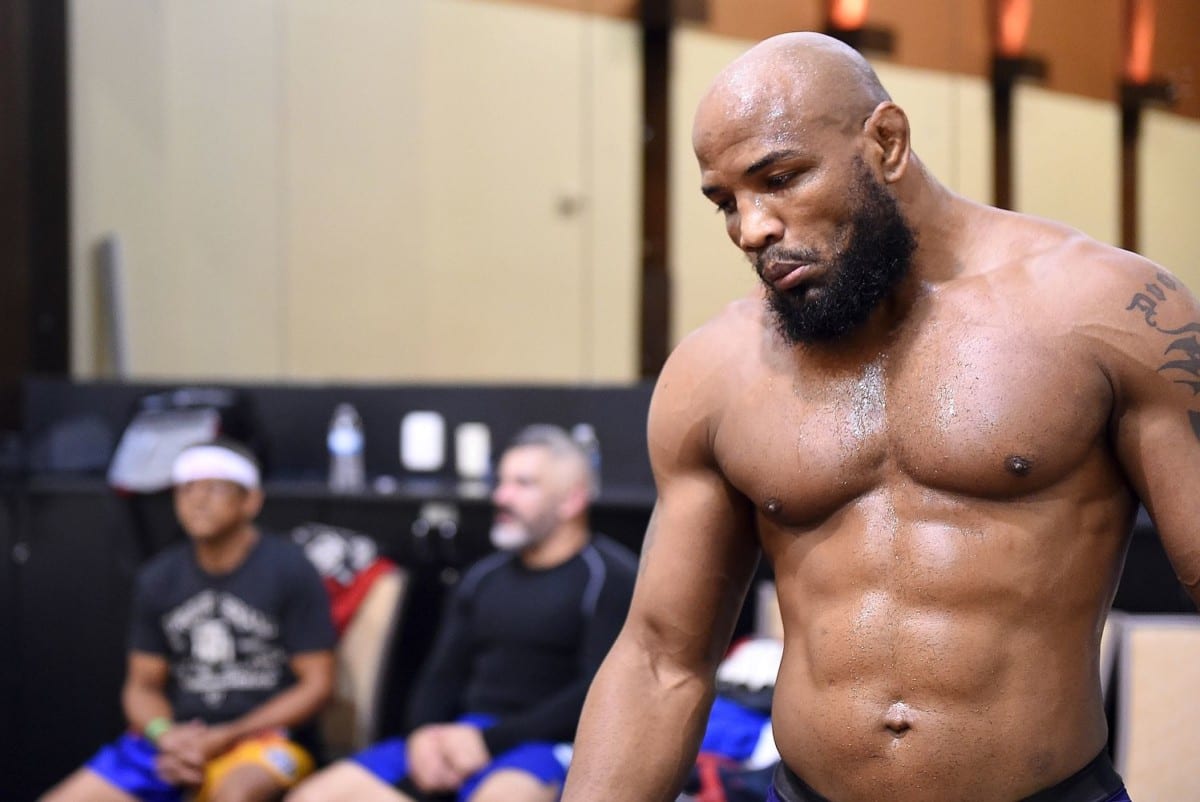 Yoel Romero has hit the scales too heavy in Chicago — but will be granted two extra hours to cut the excess weight of a single pound.
Romero came in at 186-pounds, and was the last participant of the UFC 225 card to make his attempt. By commission rules, for his fight with Robert Whittaker to remain a title fight, Romero will have to hit 185-pounds and no more.
Should he fail to lose the pound in the next two hours, it's likely the contest will continue, but Whittaker's middleweight title would no longer be on the line.
Romero also missed weight in his last outing, a fight with Luke Rockhold back in Feburary where the Cuban was 2.7-pounds over. Interestingly, when Romero won that fight and got booked against Whittaker, the champion told Submission Radio that should Romero miss weight for their fight, he wouldn't accept the bout.
"I don't understand anyone who takes fights when their opponent doesn't make weight," Whittaker said. "It's like, if you rock up at 87 kilos, which is what Romero did – It was like 86 kilos or something like that – then why don't I rock up at 95 (kgs)? What's the difference? We're both not making weight, we're both not professional enough to do it, you know?
"And the weight cut is directly influential to the fight itself. I think not making weight is the most unprofessional thing you can do. It's as bad as just not showing up for the fight itself," he said. "So, if you don't make weight, I'm not fighting you. I'll give the shot to someone else who can make the weight, who can do their freaking job."
Comments
comments