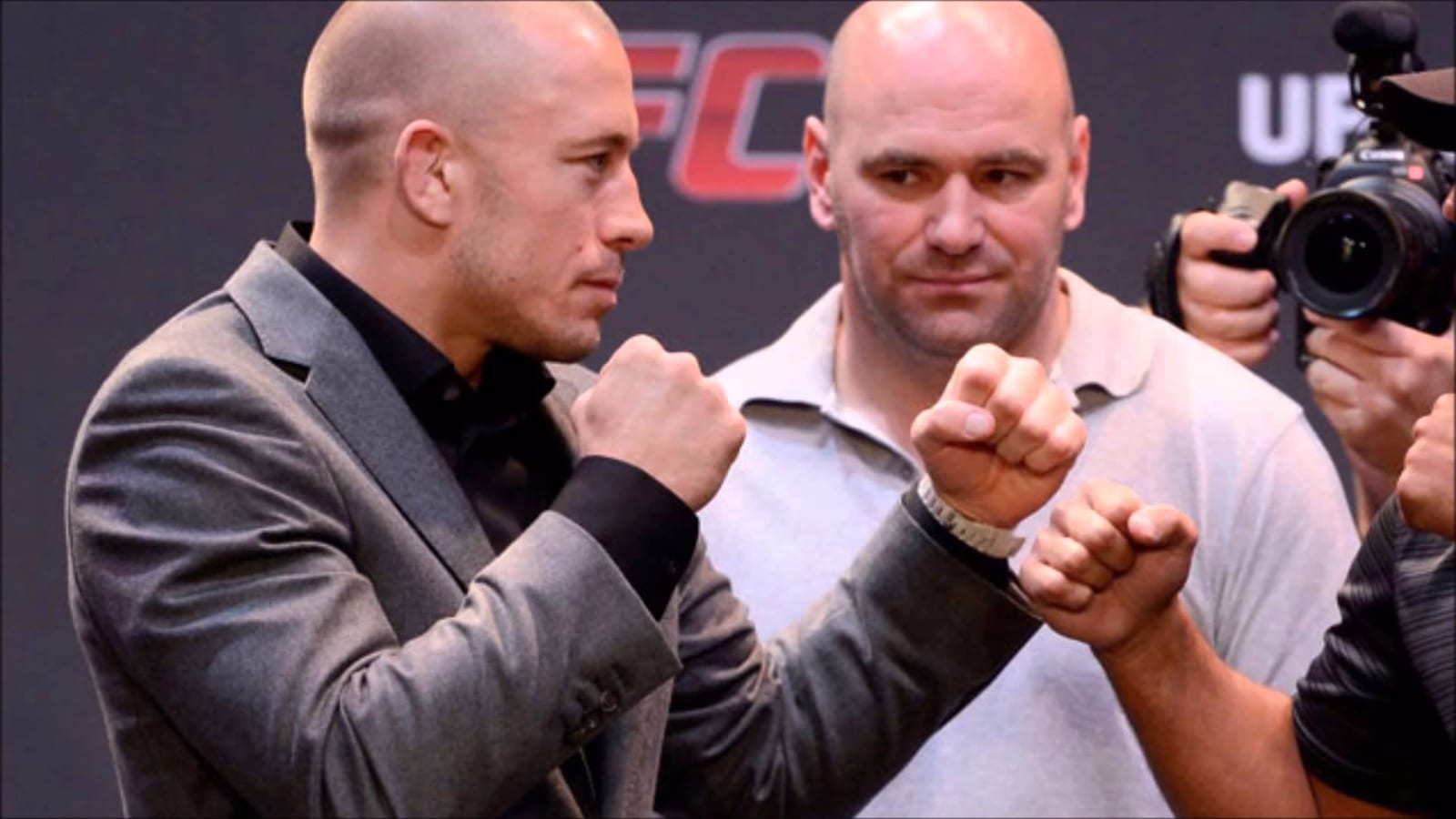 UFC president Dana White believes former UFC welterweight and middleweight champion Georges St-Pierre is a retired athlete.
It might sound like a familiar statement to fans. Prior to St-Pierre's return at UFC 217, which came after four years away from the sport, White was often asked about the Canadian legend coming back to compete. Regularly, White would go on record and say he didn't believe St-Pierre had any interest in a return to the Octagon.
Well, despite St-Pierre's successful return last November, it seems White is back to thinking as he did before. Appearing on Canadian outlet TSN earlier today, White was asked whether or not fans could expect a contest between lightweight champion Khabib Nurmagomedov and St-Pierre later this year, only for the UFC boss to quickly shoot the idea down.
"We've been talking about a fight with GSP but GSP is retired," White said, speaking with TSN. "As far as I'm concerned GSP is retired right now. He's not interested in fighting anybody.
"We were trying to do a fight with him and Nate Diaz in Los Angeles, and GSP doesn't the fight. GSP doesn't want to fight right now, he's not interested in fighting."
It's an interesting turnaround from White, who just last month acknowledged he'd like to put a Diaz vs. St-Pierre contest together, only for both of the fighters to publicly state they were uninterested in such a match up.
Indeed, during an appearance on UFC commentator Joe Rogan's podcast recently, St-Pierre acknowledged he'd considered the fight, but felt it didn't provide enough of a reward to accept.
"If I beat Nate Diaz decisively, most people will say, 'Oh, he took an easy fight. Oh, he's a bully'," St-Pierre said on the podcast. "He's a big guy. He's about the same size as me, but because I compete at 170-pounds for most of my career, it will make me look bad. It will make me look like a bully.
"I considered it. However, I analyze it, I talk with [Coach] Firas [Zahabi], with my trainer and everybody, we're all on the same page on that. It's not worth it."
Regardless, it seems we are now back where we were last year. With St-Pierre looking for the perfect fight to return for, and White remaining skeptical the entire time.
Comments
comments