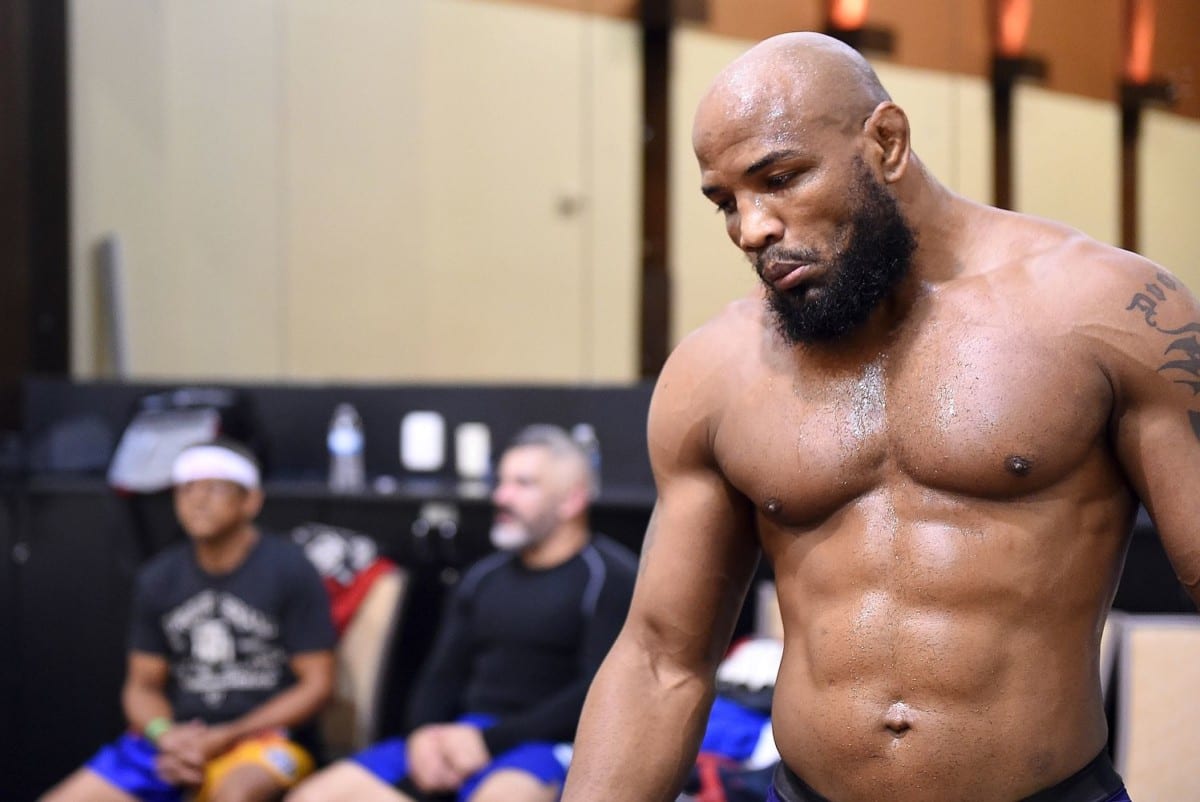 The fallout of Yoel Romero's ill-fated weight cut for his UFC 225 main event against Robert Whittaker last weekend continues.
Romero initially missed weight at the early-morning weigh-ins on the eve of the fight but Illinois legislation allowed Romero a further two-hour window to cut the remaining weight to successfully make the championship limit of 185-pounds dead. However, according to Romero's camp, he was given no longer than 45 minutes before Illinois State Athletic Officials demanded he return to the scales to register his weight.
Romero ended up being 0.3 of a pound over the allowed weight meaning that he was no longer eligible to win the title against Whittaker. Thus, he was obliged to forfeit 20 percent of his purse to his opponent as well as missing out on $50,000 performance bonus for his part in what was a spectacular fight.
This doesn't sit right with the Cuban or his management.
On Monday's edition of The MMA Hour via MMAFighting.com, Romero's manager Malki Kawa indicated that he is pressing forward with legal proceedings against the Illinois commission.
"We're gonna sue them," Kawa said in a brief appearance on the show. "I'm gonna send the paperwork soon. It's going out probably this week."
For his part, Romero struggled to understand why proceedings developed as they did.
"I don't know why, but it's terrible. It's a very terrible decision. I had only 45 minutes," he said.
"I'm very professional," he later added. "That's a decision for the judge. But I know I win. I know 100 percent I win. I know I don't lose it. End of the day, the people know. The people see what happened. The people can see what's going on, what happened Saturday night in Chicago. Honestly, I win the fight. But it is what it is."
Comments
comments