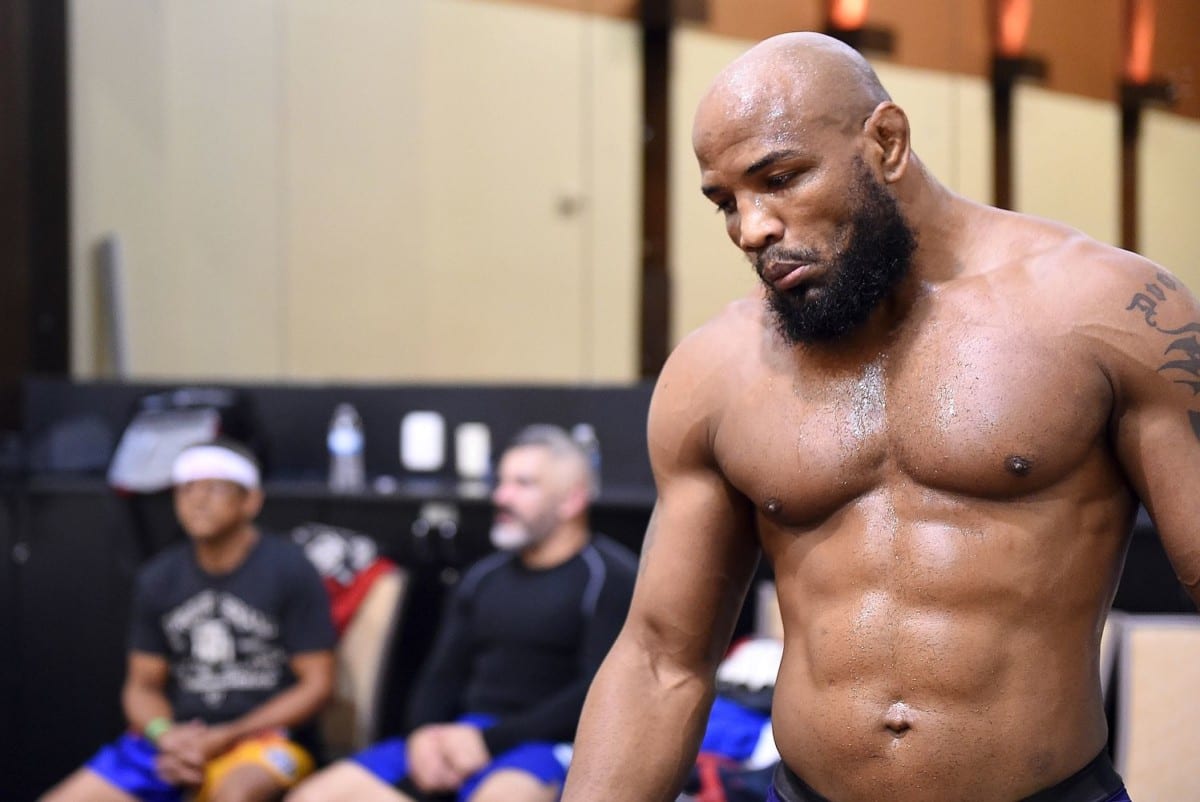 Former Cuban Olympic wrestler Yoel Romero still has a ways to go before being eligible to win the UFC middleweight title this weekend at UFC 248.
As of Monday, Romero outlined to the media that he was at 198-pounds in advance of Friday's weigh-in where he must register a clean 185-pound weight in order to be eligible to gain the title from champion Adesanya. This fight comes just shy of two years since Romero missed weight by 0.2 of a pound ahead of a title fight against then-champ Robert Whittaker.
On that occasion, the fight went ahead as planned though Romero was unable to win the title should he have emerged from the bout with a victory. Nonetheless, Whittaker won the fight by split decision.
But regardless of the concerns, Romero says that he's very much on course to register a championship weight on Friday.
"198, muy bien," Romero said. "Normally I am 202, depending. It is totally different now. Now I have time for training. That is the difference. I have a time for my training, in my camp. No excuses. It's no problem for me when I have time for my training. I am not thinking about my weight for my fight. I am thinking about my training camp. Because you need to lose your weight in training camp."
–
Comments
comments