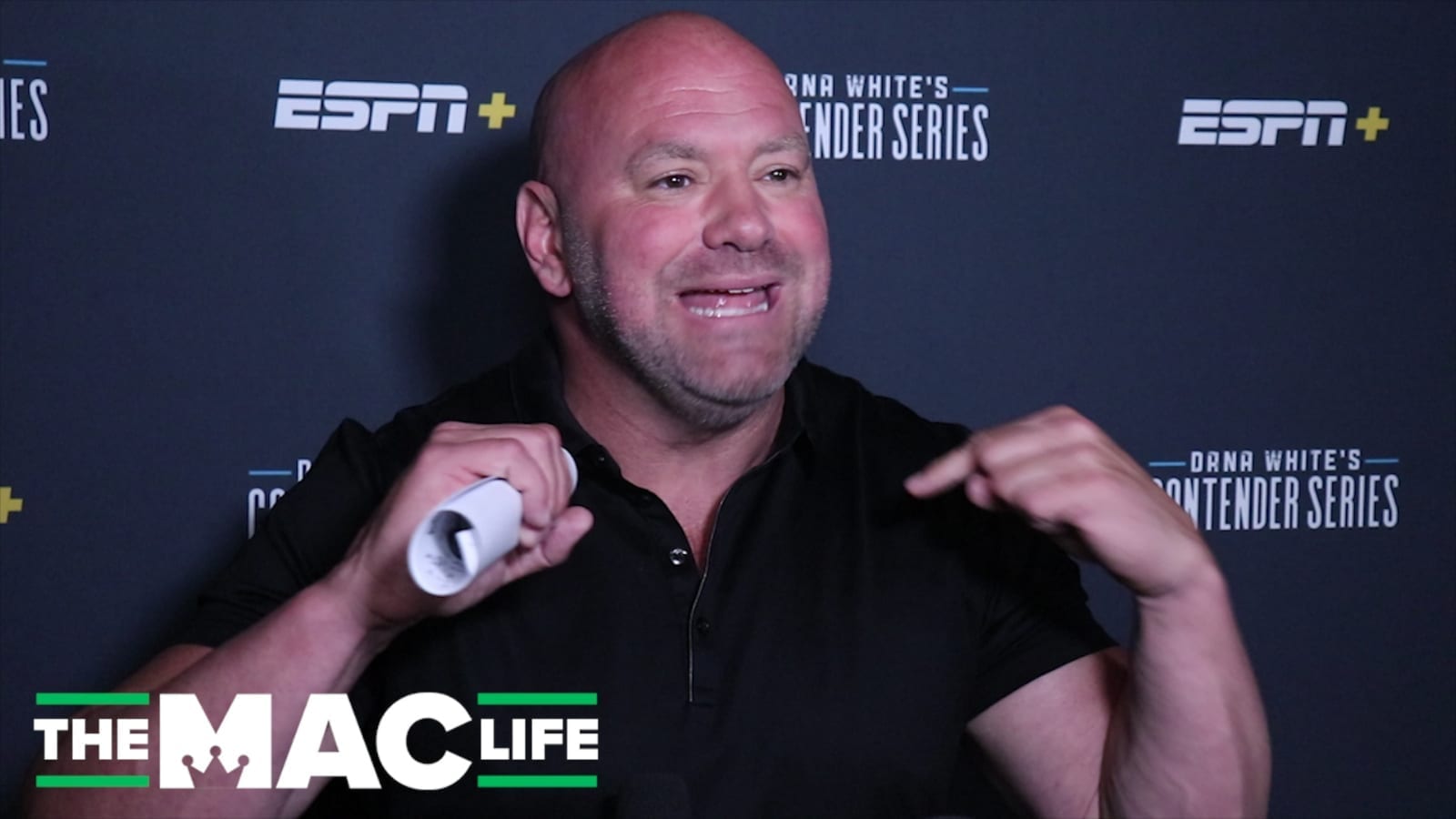 While he says that nothing has been signed yet and there remains a lot to be done before announcing a main event to the proposed January 18th UFC card in Las Vegas to be headlined by Conor McGregor's return, Dana White has confirmed that this is the direction that the organisation is currently pulling.
McGregor made headlines last week during a press engagement in Moscow when he revealed his return date as being January 18 but stopped short of naming an opponent. Names like Donald Cerrone and Justin Gaethke have been speculated, while McGregor confirmed his own interest in facing Frankie Edgar, a fighter who McGregor says he holds a lot of respect for. However, the UFC don't appear to agree that this is the fight they want, so it appears that the first two names mentioned are the prime candidates.
Still, with that potential card around 10 weeks away there remains work to be done to arrange it — but White says that wheels are moving.
"Yes, we will have a fight card in (Las Vegas), but we've got to get it done," White said in an interview with 'The Schmo'. "The fight is not done yet, you know?"
"(McGregor) had a press conference and announced he was coming back, but no deals were done. No fights are done. No contracts have been signed. But yes, that's what we're looking to do."
McGregor also outlined last week that he sees 2020 as being a 'season' for him. First comes the January 18th bout against an opponent to be determined which, he says, will be followed with the winner of this weekend's 'BMF' title bout in New York between Nate Diaz and Jorge Masvidal.
After that? A rematch with Khabib Nurmagomedov, which he wants to take place in Moscow.
Whichever way you slice this, 2020 is looking like being one of the more fascinating years in McGregor's career.
Comments
comments