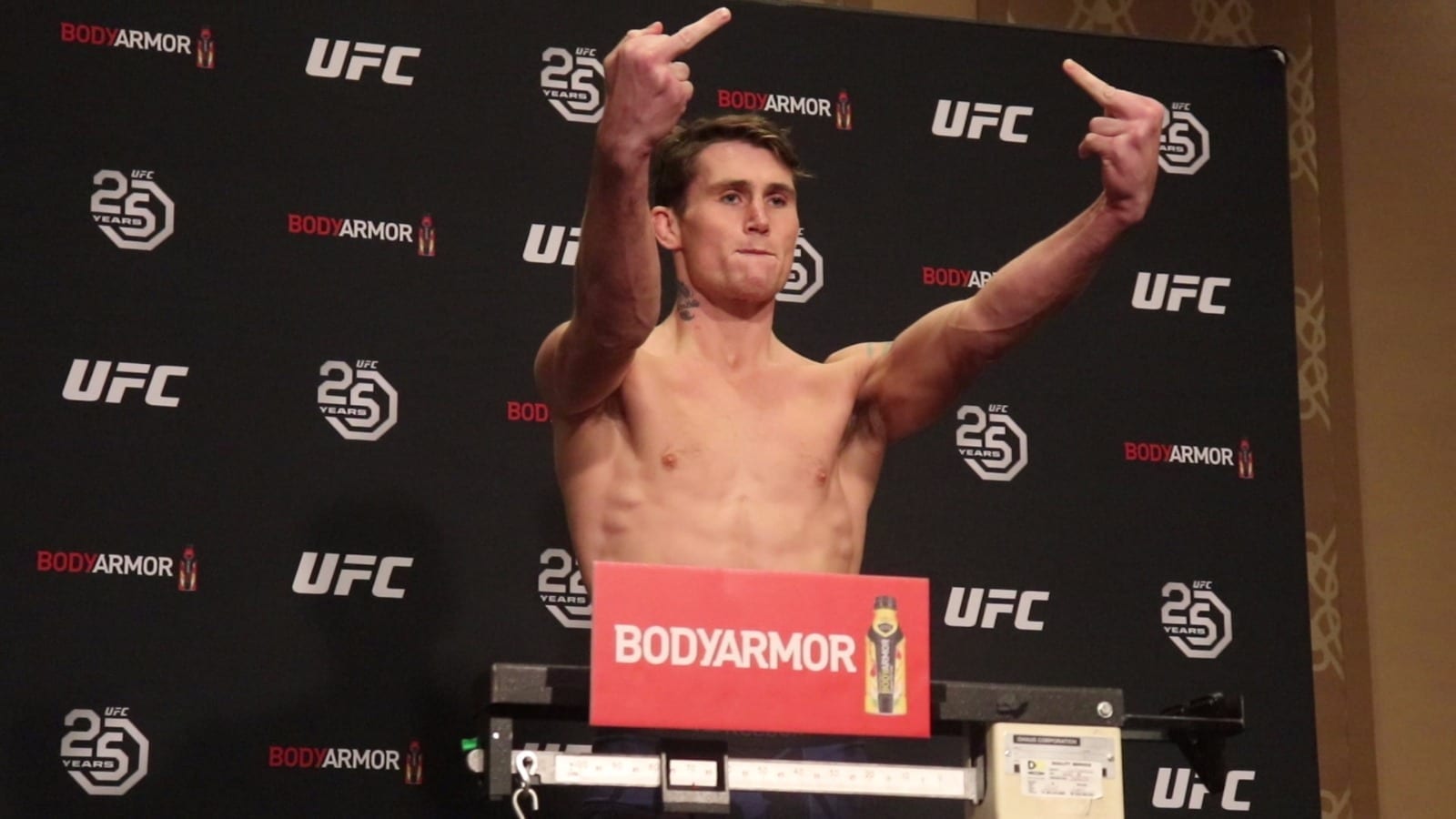 This weekend's UFC 244 card in New York City will feature a clash of the UFC's two self-described 'bad motherf*kcers' in the headliner, but the man who fights one fight prior says that he should be considered every bit as 'bad' an MF'er as Nate Diaz and Jorge Masvidal.
Darren Till makes his middleweight debut on the card against top 185-pound contender Kelvin Gastelum and the Englishman says that their two fighting styles, coupled with the fact that they have both moved up in weight to take on newer (and literally bigger) challenges makes them every inch as much as 'bad' as the men in the main event.
"I don't like it too much," Till said to Metro of the newly-created title. "It doesn't mean anything really. I am a bad motherf*cker. I'm jumping up in weight. I should be getting that belt."
View this post on Instagram
One suspects that given the recent news that the perceived number one contender at middleweight, Paulo Costa, is now injured that will leave an opportunity for both Till and Gastelum to put on the type of performance that could fast-track them into a title bout but whether or not that comes after this weekend remains to be seen.
To be clear though, Till outlines that UFC goal is his primary motivation.
"The UFC belt is the belt you want," Till declared. "No disrespect to Masvidal or Nate and you do have to consider the fact they are bad motherf*ckers, but so am I and so is Gastelum.
As for Adesanya, Till says that the newly-crowned 185-pound king is the real deal and will present a robust challenge to anyone in the division,
"I think he's the whole package," Till said of Adesanya. "Me and him are very alike. He's got swag, style and he knows how to talk. He's very intelligent, he can fight and he's cool. 'What's not to like? The only people hating on him are jealous, bitter people.' 'I thought he could lose that fight and he just beat Rob up. I don't see where any hatred could come from."
Comments
comments