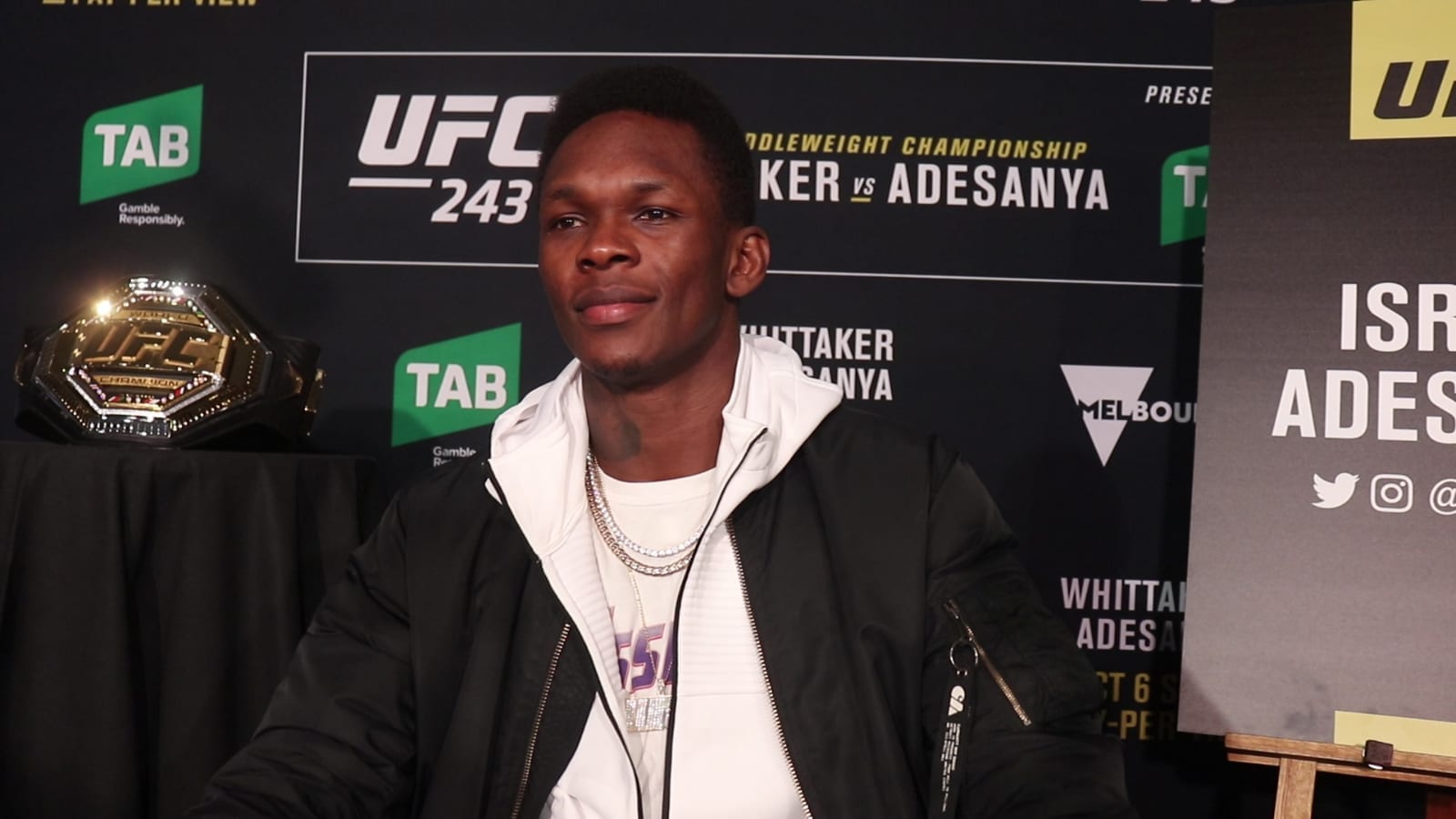 Are we about to see Israel Adesanya defend his middleweight title against Yoel Romero?
Earlier today, UFC president revealed to 'The Schmo' number one contender at 185 pounds, Paulo Costa, was forced to have surgery on an injury which will see him sidelined for around eight months. While White didn't give us a name as to whom he could be talking about, he did confirm the UFC were looking into an alternate opponent for Adesanya.
Enter Romero.
Shortly after those comments were reported, Romero took to his social media to send a simple message in Adesanya's direction: 'See you soon.'
— Peoples Champ (@YoelRomeroMMA) October 29, 2019
While those words have given plenty of middleweights shudders down their spines in the past, Adesanya has proven — if anything — he's not shy of a challenge, and quickly sent the same message right back. Sharing a screenshot of a text chat between himself and his coach, Adesanya appeared to insinuate he knew Romero was on the way.
You guys just finding out shit we been knowing for weeks and plotting on for months! #staywoke #iseeyousoonboi @YoelRomeroMMA pic.twitter.com/UQizrmv9sa

— Israel Adesanya (@stylebender) October 30, 2019
I like to do charity work in silence cuz "I too am extraordinarily humble."
Sometimes I gotta flex for the likes 👍🏾 https://t.co/eU43i8EI7S

— Israel Adesanya (@stylebender) October 30, 2019
Romero is technically 1-3 in his last four, having lost two times to former champion Robert Whittaker, Paulo Costa while he defeated Luke Rockhold. Despite those results, the Whittaker defeats were razor thin, with plenty believing the Cuban won.
While this is far from an official announcement from the UFC, it at least confirms both men are open to the idea of competing with each other, perhaps even as soon as early 2020.
Comments
comments