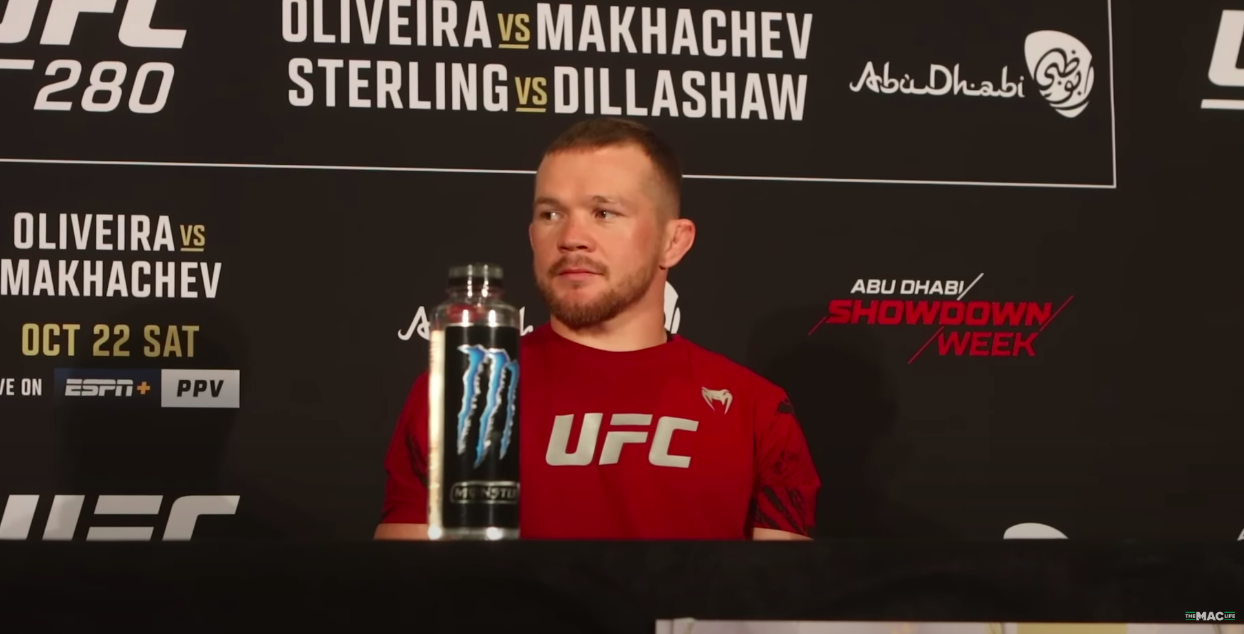 Petr Yan says that Sean O'Malley should be himself ahead of their bout this Saturday at UFC 280 in Abu Dhabi.
O'Malley gets an opportunity to leapfrog into title contention in what is the most high profile fight of his career to date in the United Arab Emirates this weekend, with Dana White suggesting that his time in the spotlight could see his star surge amongst fight fans if he is able to pull off an impressive win against the former bantamweight champion.
O'Malley has spoken of his admiration for Conor McGregor on numerous occasions in the past and it has been suggested by White and some sections of the media that Saturday could be his 'Jose Aldo moment' — referencing McGregor's 13-second title winning blitz of Aldo back in late 2015.
But as far as Yan is concerned, his opponent this weekend is little more than a Conor McGregor clone.
"Sean is a UFC project and Conor wannabe, but the result of this matchup will be different. You saw my fight with Aldo already," Yan said to the media, including The Mac Life, through his translator on Wednesday.
"I realise it's three rounds, it's a different distance. I need to be as focused as I was before, just need to be more sharp. No doubt he has good striking skills and a very unorthodox style, but if we consider the mental part of things, I believe that I'm stronger."
We find out for sure on Saturday.
Comments
comments