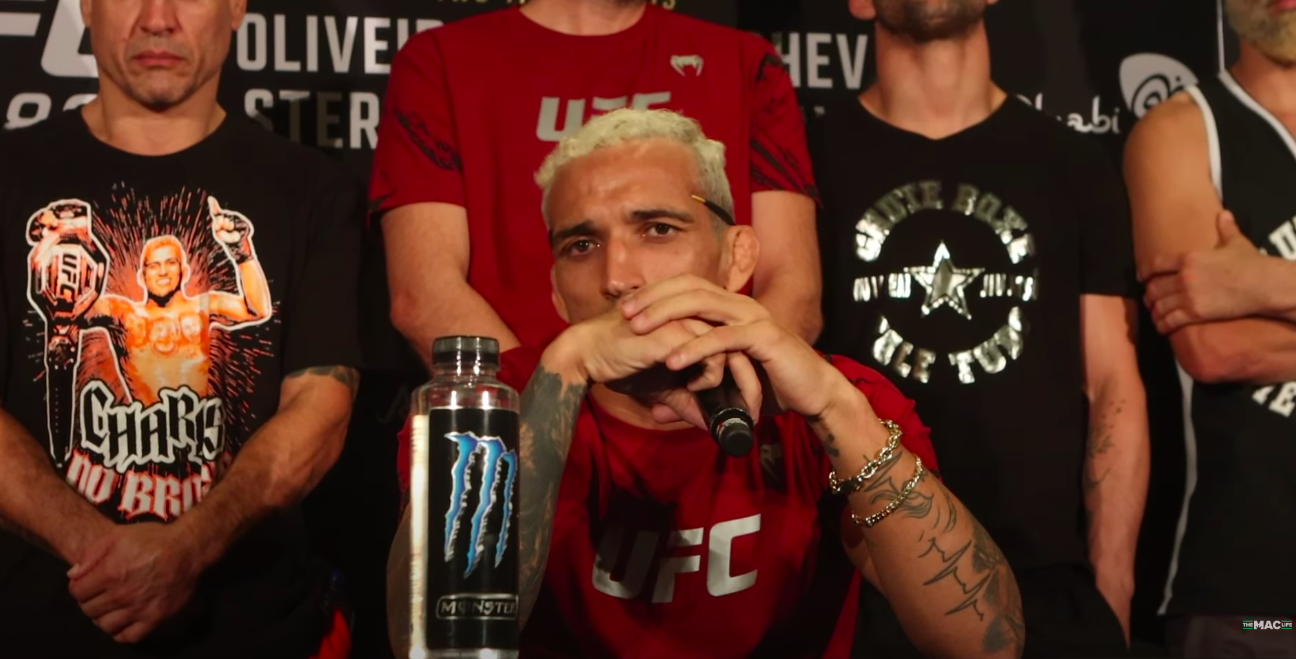 Charles Oliveira knows that he has his hands full on Saturday night in Abu Dhabi but he says he can't help but feel Islam Makhachev has skipped the queue of 155-pound contenders.
Oliveira and Makhachev, owners of the two longest winning streaks in the UFC lightweight division, will do battle in this weekend's UFC 280 main event to determine a new champion in the division after Oliveira was stripped of the belt after weighing marginally heavy on the scales ahead of a scheduled title defence against Justin Gaethje earlier this year — but as far as the Brazilian is concerned, it is Makhachev's association with Khabib Nurmagomedov that has got him to this moment, and notes that the Russian fighter has not had to face near the same calibre of competition as he throughout his recent run.
"I think Islam deserves all the respect in the world," Oliveira said through his translator at the UFC 280 media day in Abu Dhabi. "But I think he should've fought somebody maybe in the top-5 like I did, not just surf on someone else's wave and skip the line like he did.
"If it was any other guy, he would have to walk the walk that I had to walk, knocking on people's doors, trying to get to a top five. The reason why this fight is happening is because of [Khabib], that's the real [truth]."
A glance at their records backs up Oliveira's statement. His recent wins have come against a murderer's row of contenders like Gaethje, Dustin Poirier, Michael Chandler and Tony Ferguson while Makhachev's show notable fighters, but perhaps athletes not quite on the same level.
"I'm ready," Oliveira added. "I think anyone needs to believe and want whatever is best for them. If we go down to the ground, he's facing the biggest finisher in the history of the UFC. If he wants to stand up, we're gonna stand up. I will shock the world one more time. I think they're just talking a lot of crap and whenever we close that gate and we're inside the octagon they get to see who's the real champion.
"The lightweight champion is Charles Oliveira. I'm the problem for this division."
Comments
comments