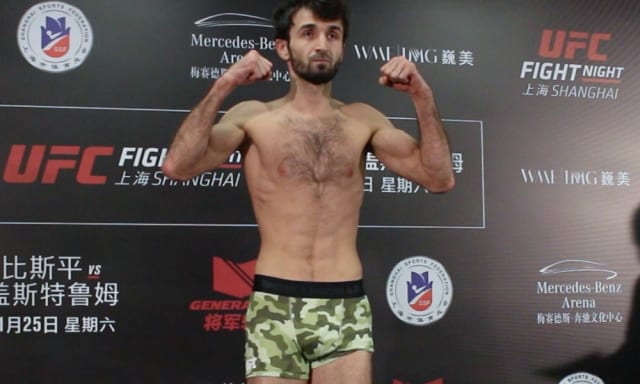 The UFC are seeking a new opponent to headline their August 29 event in Las Vegas against featherweight contender Zabit Magomedsharipov after it was confirmed late on Tuesday that Yair Rodriguez will be unable to compete due to an ankle injury he suffered in preparation. 
The bout between the two incredibly creative fighters has been mooted for more than two years but each attempt to book the fight in the past has been met by a series of obstacles. The latest? A high ankle sprain.
"Yeah, (he's out)," White told the media in Las Vegas late Tuesday. "He had a high ankle sprain and a fracture. So he's out. We're looking for a replacement."
View this post on Instagram

Пора завершить начатое 2 года назад. Курс на 29 августа #ufc#Бойсдвухлетнейпредысторией.
With around three-and-a-half weeks until the fight, it remains to be seen exactly who the UFC could target to replace him. Former Zabit opponent Calvin Kattar, who came on strong in the final round after getting outgunned in the first two, has indicated his interest to ESPN's Ariel Helwani via his manager, while unabashed Twitter speculation has suggested that Max Holloway would make sense — though he seems to be positioned for another fight with Alex Volkanovski if speculation (and Dana White) is to be believed.
It has been suggested that the winner of the Zabit-Yair contest would be the presumptive next challenger to the 145-pounds crown (if it doesn't go to Holloway, that is), so inserting Holloway into the equation would make sense from a matchmaking point of view.
However, it remains to be seen if the Hawaiian former champion would entertain such a potentially pivotal fight on less than a month's notice — even though he has history of doing exactly that, stepping in (before being ruled out) to fight Khabib Nurmagomedov a couple of years back.
–
Comments
comments