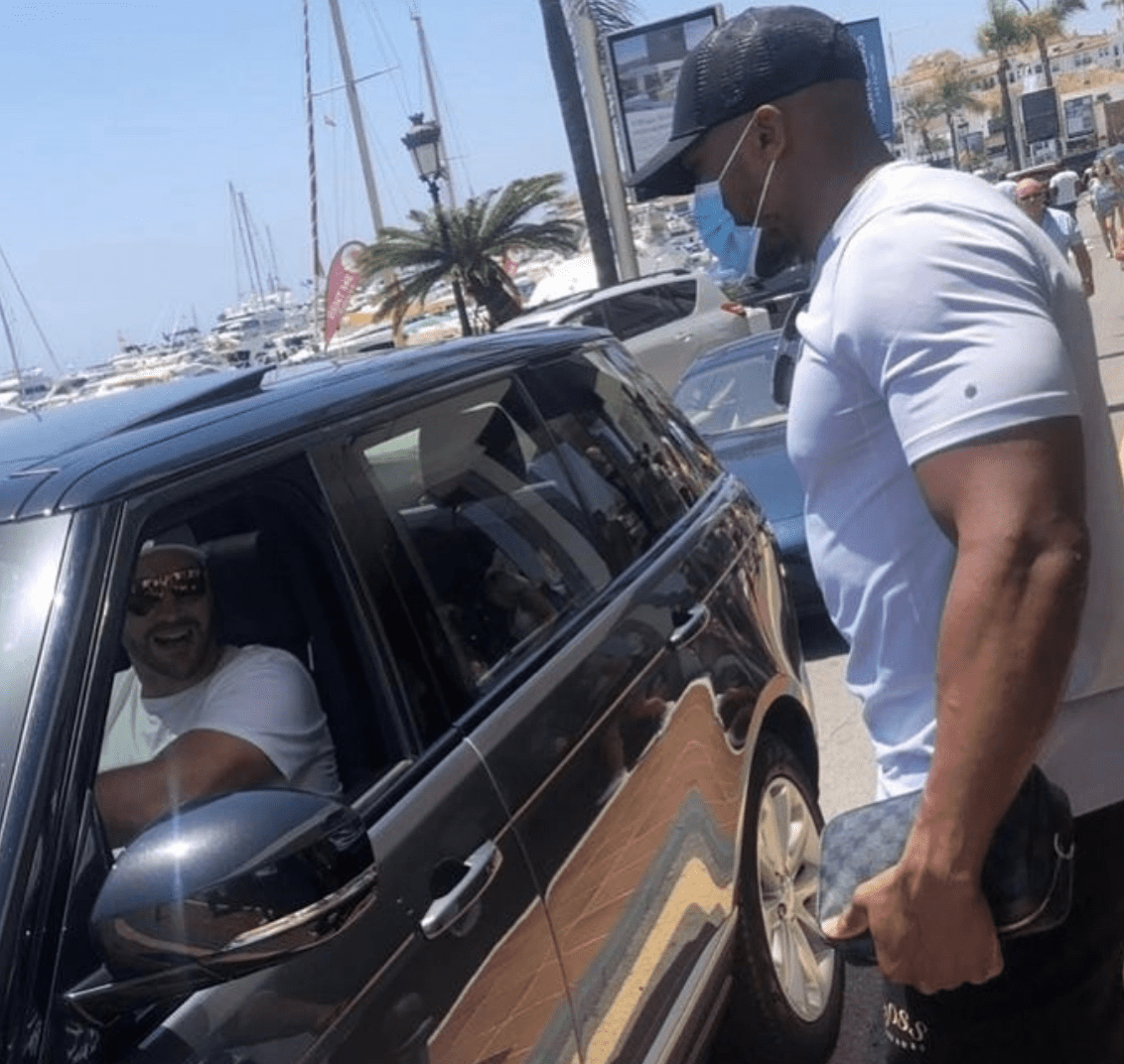 When Anthony Joshua and Tyson Fury were photographed next to each other during a chance meeting in Marbella, it got fans salivating at the increasing likelihood of a fight between the two.
The pair have agreed to terms to a two-fight deal in 2021, although both have challenges to face ahead of any clash in the form of Deontay Wilder and Kubrat Pulev. According to Joshua, that was the main topic of their brief interaction.
"I knew he was coming because I know a few people who know his mates. I was walking to the port. What's nice about the situation is that the port is a busy tourist attraction – so it's not like we saw each other on a private golf course," Joshua said, speaking to Sky Sports.
"We're public people, normal people. I was walking down, he was driving. It was the most likely place to find someone like me or Tyson. He said: 'Don't lose to Kubrat Pulev!' I said: 'That's something silly to say'. He said: 'Have you got to fight Usyk?' I said: 'Look Tyson — when me and you can get a fight together, we don't have to worry about Usyk. See you next year'. I said hello to Mrs. Fury, gave her a wave, and that was it."
Comments
comments