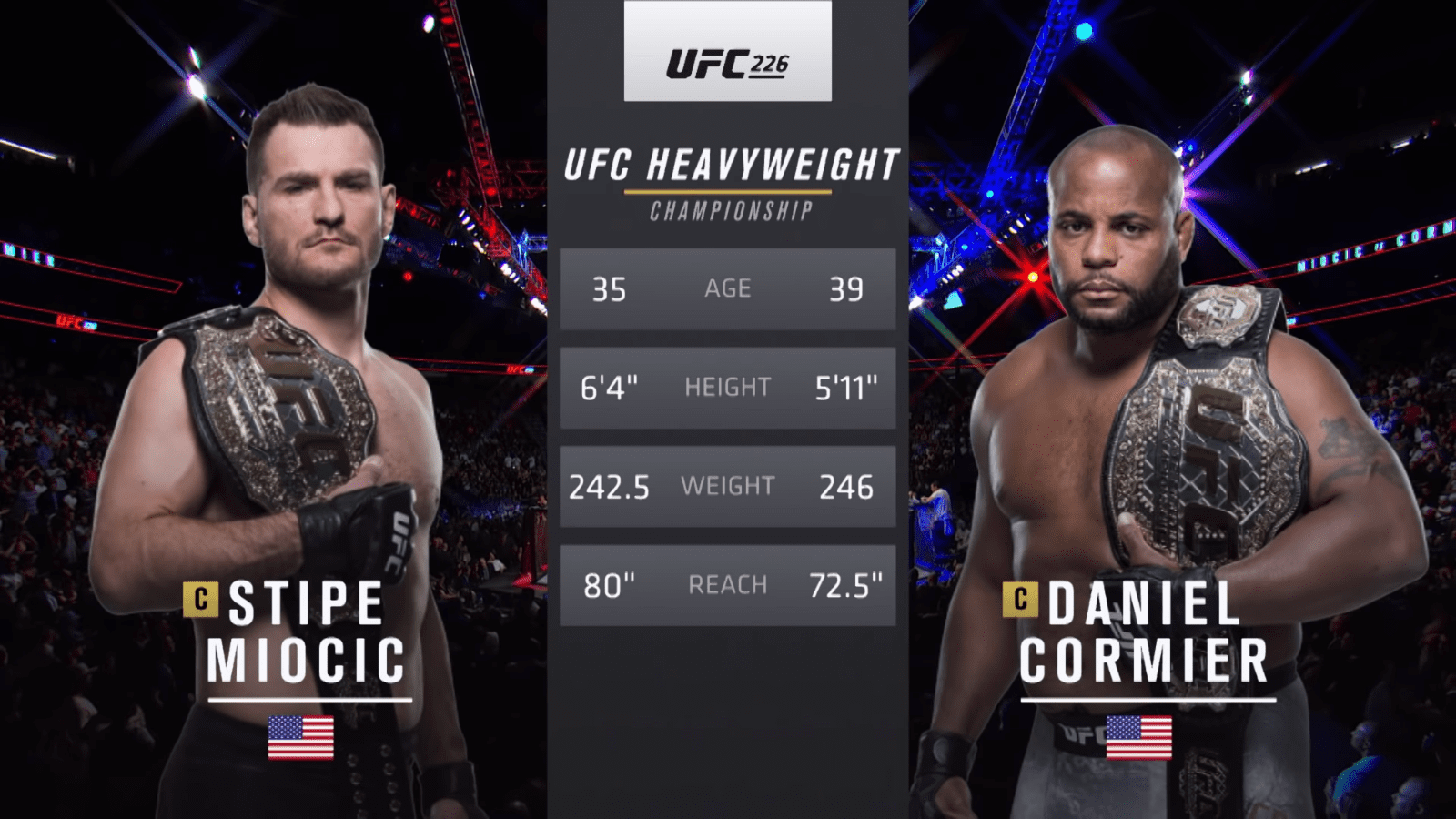 Stipe Miocic and Daniel Cormier are set to meet on August 15 in what will likely be the highest level of a mixed martial arts heavyweight fight we've ever seen.
At the moment, both men possess a win over the other, with Cormier defeating Miocic by first-round knockout in their first clash, while Miocic stopped Cormier in the fourth in their second. Interestingly, while having been friendly at the beginning of their saga, the two have developed bad blood over the past two years to turn their in-cage competitiveness into a genuine rivalry.
To prepare for fight number three, revisit their first two classics in the videos below.
–
Comments
comments