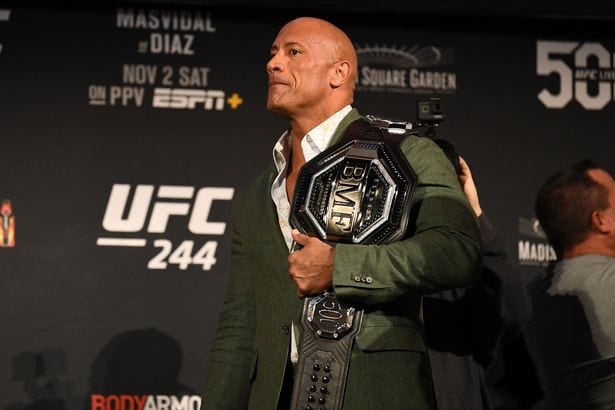 In a move which could have come directly out of his television show 'Ballers' Dwayne 'The Rock' Johnson has taken ownership of the XFL, the new football league which was twice unsuccessfully launched by Johnson's old boss Vince McMahon.
McMahon's latest attempt to get the football league off the ground this year floundered after it was unable to fight off the impact of the coronavirus pandemic, forcing its relaunch season to be cancelled midway through. The failure — the XFL's second after its first launch a couple of decades ago — apparently convinced McMahon to cut his losses, with Johnson purchasing a major stake, and Dana White had some advice on how to get the project off the ground successfully.
"If I was The Rock, I would try to get that rolling as fast as I could," White told TMZ. "I'd try to get that on television ASAP. I guarantee you there's a ton of networks that would do it."
White added that he would be happy to offer some advice on how to run events during the global health crisis, but the evidence from some other US sports leagues suggests that this may be easier said than done. First off, the XFL will have to once again consolidate its franchises and their rosters before even beginning to think of how to hold games inside stadiums.
It is currently highly unlikely that fans will be allowed into games anytime soon given the pervasive nature of the virus in the United States, which would cut off a not-insignificant revenue stream for the XFL and meaning that any network deal would have to almost entirely pay for the costs of the league. Fox Sports have already indicated that they will be seeking changes to the deal they signed in advance of the XFL's most recent ill-fated season.
Figures within the league's new administration say that they are confident that another season of the XFL can be held, and that it can be successful, but the timing of the purchase in the current climate will mean that the odds are stacked against them. Time will tell.
Comments
comments