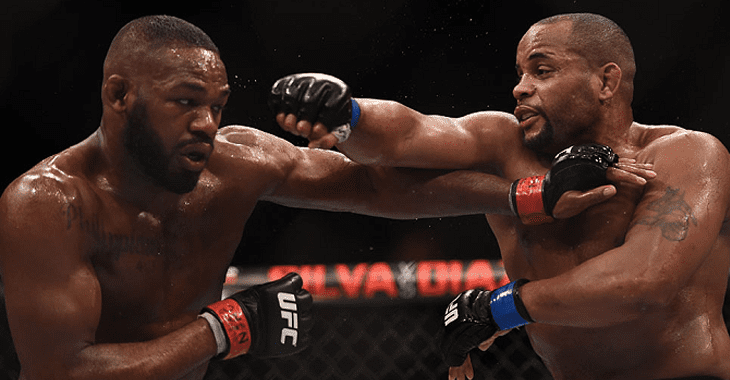 Whichever way you slice it, the final chapter in the Jon Jones and Daniel Cormier book has been written.
The two bitter foes took part in multi-year rivalry which began as a competitive one but soon transformed into an all-encompassing feud, beginning at the infamous press event in Las Vegas several years ago in which the two came to blows in front of the world's media.
That confrontation set the tone for the rivalry which would extend through several years. In their two matchups, it was Jones who had his hand raised — though the result of their second bout was changed from a TKO for Jones to a no-contest after Jones tested positive for a banned substance in the wake of the fight.
A third fight between the two was often mooted, with speculation rampant at one point that Jones would make his long-awaited move to heavyweight to challenge Cormier. That never came to pass, however, and both men's careers extended in different directions.
View this post on Instagram
Cormier will take on his final career bout this month when he attempts to reclaim the heavyweight championship from Stipe Miocic, after which — win, lose or draw — he says he will retire.
And with the competitive element of their careers (against one another) behind them, it seems Jones has cooled his tone towards 'DC'.
"I respect D.C.," Jones said to the Steve-O podcast via MMA Fighting. "I think he's an outstanding man. I think he represents himself very well. I think he represents African-Americans very well. He represents the UFC very well. Being a father, being an athlete, he's very well spoken, he's a great commentator.
"The reality is when you're in the octagon — this guy I was in the octagon with over 40 minutes — if you can't respect a person in that capacity when you're done with them, then who can you respect?" Cormier told MMA Fighting. "I do respect Jones in terms of what he does as an athlete, what he's been able to do and all those things.
"The reality is like you said, it doesn't have to be a friendship and it won't be."
Comments
comments