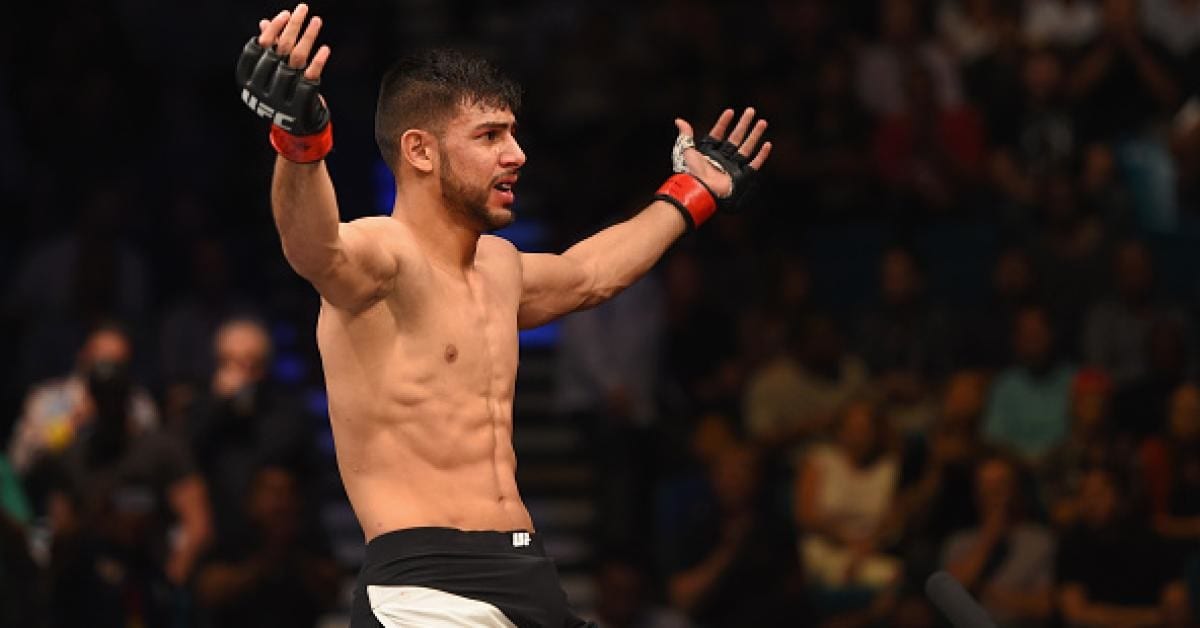 In a stunning turn of events, featherweight prospect Yair Rodriguez will no longer be released by the UFC and instead is set to meet Zabit Magomedsharipov on September 8, later this year.
Rodriguez had been publicly slammed by UFC president Dana White, and granted his release from the promotion after lengthy negotiations with the Mexican proved to frustrate UFC brass. A huge talent at 145-pounds, Rodriguez' sudden free agency had stunned fans, and seemed to deprive the UFC talent pool of a fighter worth keeping tabs on.
Now, it seems Rodriguez and the UFC have resolved their differences, as the The Ultimate Fighter: Latin America winner took to his social media to announce he and the promotion were on "the best terms ever." Brett Okamoto of ESPN first reported the news that Rodriguez would remain with the company.
"I address all my fans, friends and family for their support of my career," Rodriguez wrote. "I would also like to thank all those companies that have shown interest in my person and work. – Sean Shelby and I have a friend in common, Mario Delgado. He was the connection between us and helped establish a meeting between Sean & I where we had a friendly conversation during Friday lunch. We realized that what happened was a great lack of communication and a bad time.
"After the conversation I am happy to know that the UFC & I are on the best terms and now I am back on track to pursue my dream of becoming a UFC champion. Zabit Magomedsharipov, I see you on September 8 in Las Vegas."
Comments
comments