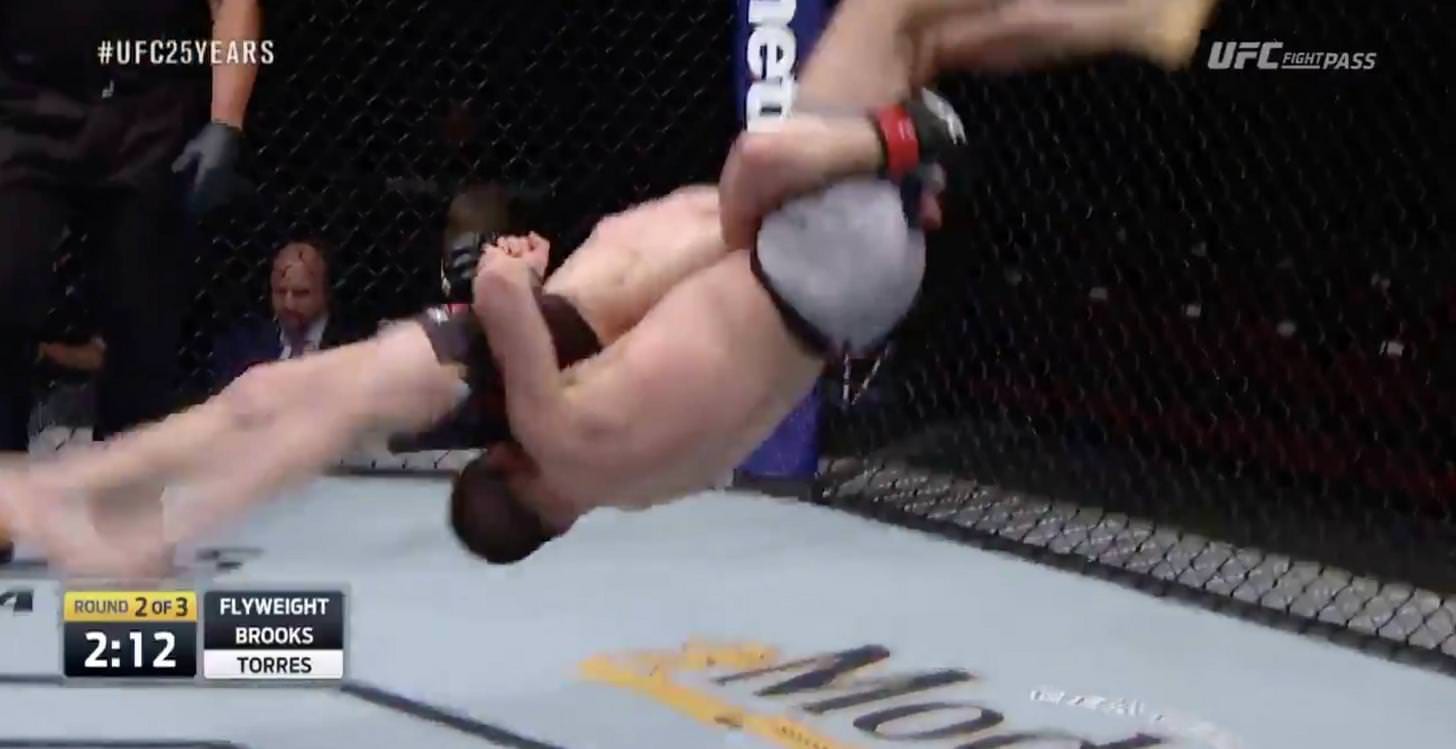 When Jarred Brooks attempted to slam Jose Torres into the canvas at UFC Utica, no-one — least of all Brooks himself — expected the moment to end with Brooks knocking himself out. But, because mixed martial arts is the sport it is, that's exactly what happened.
But while it's a memorable and exciting way for Torres to make his UFC debut, Brooks is clearly less than impressed with how the contest ended.
Welcome to the UFC @ShortyTorres125!!
He gets the finish in round 2!#UFCUtica pic.twitter.com/reuP4QWzzq

— UFC (@ufc) June 1, 2018
Today, a day after the wacky finish, Brooks took to his social media to blast Torres' ability and the manner in which the fight ended.
"Your[sic] lucky that I knocked myself out and you didn't do shit to me that whole fight," Brooks wrote on Twitter. "Just seen your after fight interview well played but if we run that shit back I beat you 9 times out of 10 and the only time you do is me kOing my self!"
@ShortyTorres125 your lucky that I knocked myself out and you didn't do shit to me that whole fight . Just seen your after fight interview well played but if we run that shit back I beat you 9 times out of 10 and the only time you do is me kOing my self!

— Jarred Brooks (@The_monkeygod) June 2, 2018
–
Comments
comments