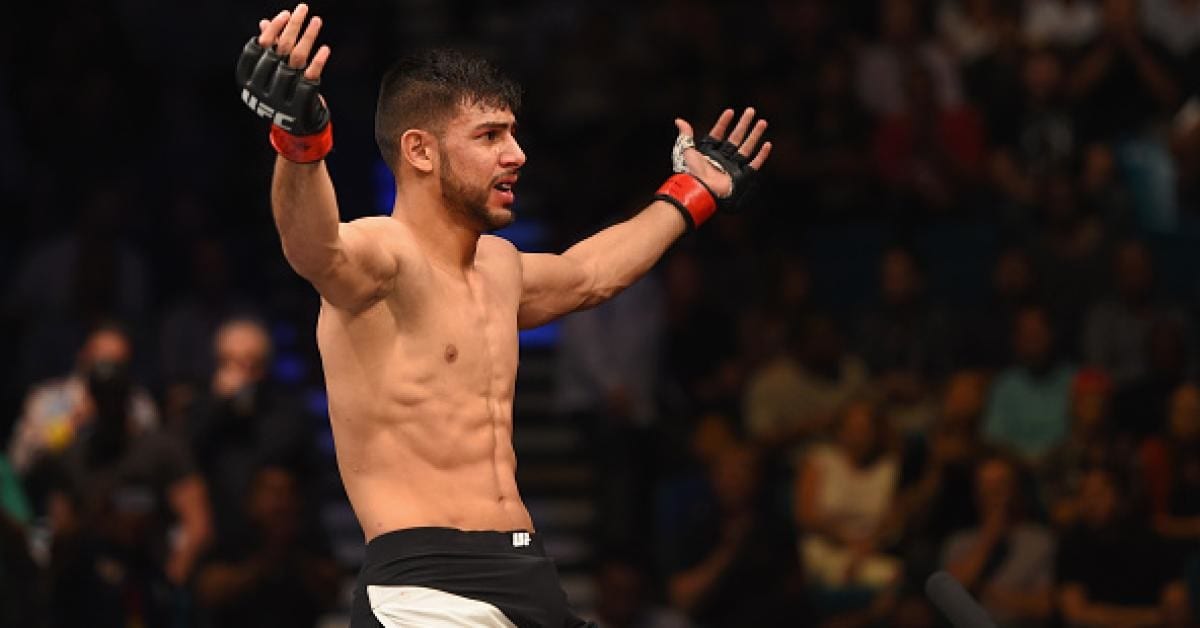 When Yair Rodriguez fought Frankie Edgar last year, it was billed as your typical up and comer vs. veteran contest.
In the end, after Edgar used his wrestling to completely dominate the contest, it showed Rodriguez still had a way to go before he could be considered one of the elite in the UFC. Now, some nine months later, Rodriguez is making the changes and reflection necessary to properly evolve. For instance, one thing he won't be doing in the future, he says, is listen to the hype surrounding him.
"I couldn't handle the pressure. It exploded. I was being really hard on myself," Rodriguez said, speaking with ESPN. "I was becoming crazy, honestly. It was weird stuff."
"I wasn't listening to my coaches. I was getting mad at training. I thought I was right about certain stuff. I think during the process of growing and becoming a star, you just stop trusting a lot of people. I started putting myself in a bubble and it really affected me."
While it's fair to say the loss to Edgar was damaging to Rodriguez' image as a prospect for title contention, the 25-year old believes his record prior to the bout, along with Edgar's current position in the featherweight division shows Rodriguez can still be a force at 145-pounds.
"I just fought Frankie Edgar, who is next to fight for the title," Rodriguez said. "That means something. I was on a six-fight win streak before that. … I want to be the fucking best, and I will show it. I am confident. People around me, who have seen me train, they will tell you. I'm not a fucking joke."
Comments
comments