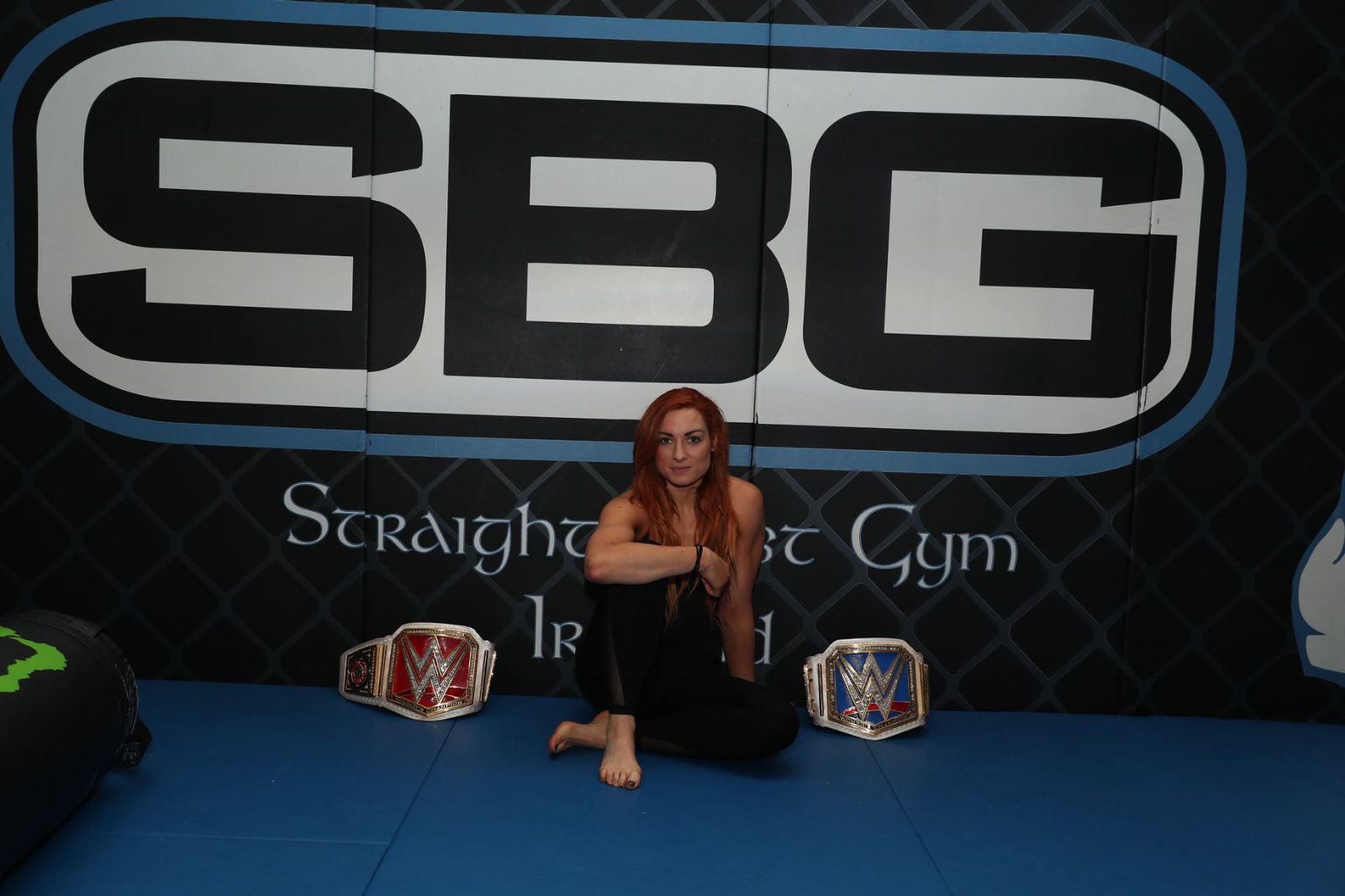 Conor McGregor has competed at the absolute summit of both mixed martial arts and boxing but if he wants to go for the trifecta and try his luck in the squared circle, his compatriot Becky Lynch says that he is more than welcome.
Ireland's Lynch has become one of pro wrestling biggest stars in recent years and has dominated the women's game, but came up short this weekend in her Wrestlemania tussle with rival Bianca Belair — and after McGregor tweeted about the biggest date on wrestling's annual calendar this weekend, Lynch says that she could have used McGregor's backing in her high stakes match in Arlington, Texas.
Hey man. I could have used you. Bianca brought an army. Next year?

— The Man (@BeckyLynchWWE) April 4, 2022
"Why wasn't I at Wrestlemania?" McGregor tweeted. "They all fear me, that's why."
Lynch, who is still licking her wounds following her defeat to Belair, responded: "Hey man. I could have used you. Bianca brought an army. Next year?"
It remains to be seen if McGregor will take Lynch up on what appears to be a formal offer to take part in next year's Wrestlemania, which is due to take place at SoFi Stadium in Inglewood, California — but judging by the comments of some of the most prominent figures within the industry, they think that the Dubliner would be a natural inside the wrestling ring.
"He could come over, he's got it all, man — he's got the personality, the skills, the talk. He's an entertainer, for sure," said Triple H, the recently retired wrestler who serves as the executive vice president for Global Talent Strategy & Development of WWE.
"What does he walk around at? 180 pounds? I have smaller guys now in the WWE. We have 200-pound guys who are stars. You don't need to be 300 pounds any more."
Comments
comments