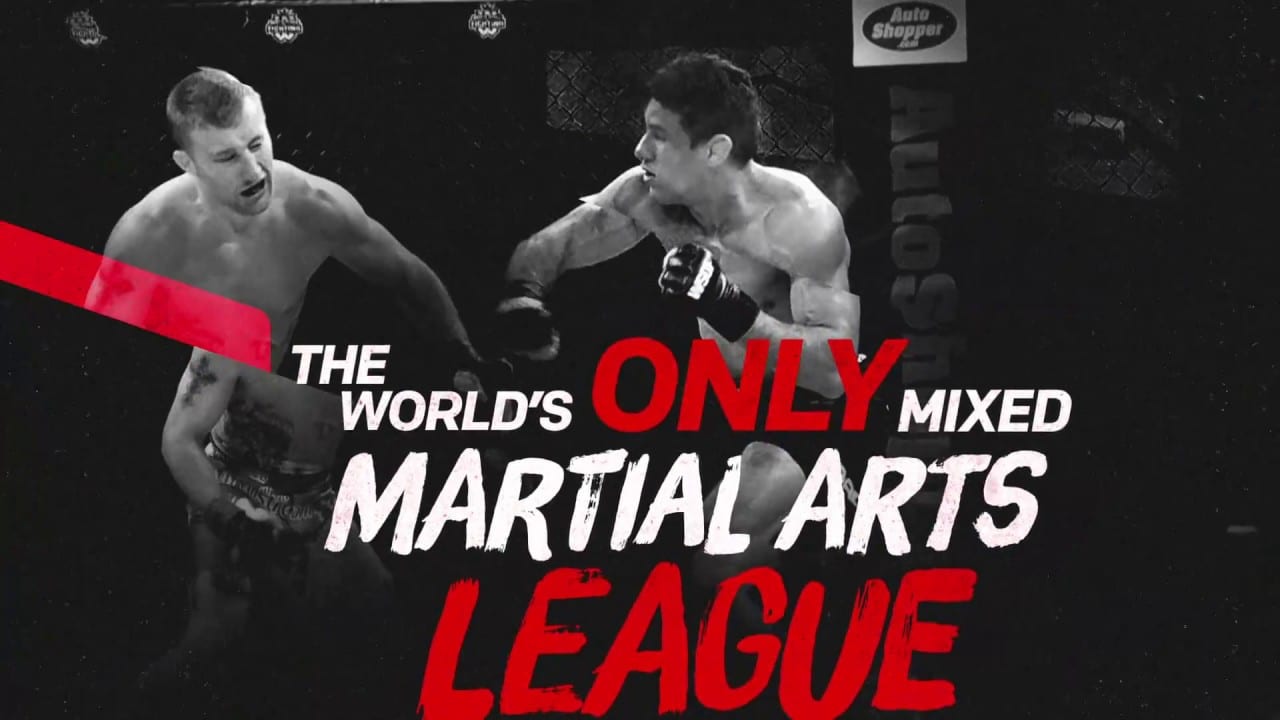 The premier league of mixed martial arts, anyone?
In a press release today, it's been revealed that the MMA promotion World Series of Fighting — widely regarded as 'the third' promotion and home to names such as Jon Fitch, Jake Shields, Thiago Silva, Matt Hamill and Yushin Okami — has folded and will now become the Professional Fighters League.
Aiming to debut in 2018, The Professional Fighters League will feature seven weight classes with winners moving onto a playoff tournament. The winner of those tournaments will then be declared champion of the appropriate weight class and will receive a prize of $1 million. $3 million will be split amongst the other competitors.
While WSOF had a deal with NBC, it's unknown if the PFL will continue with that agreement. According to the Washington Post, the league will be holding discussions with NBC and other possible outlets in the near future.
Ray Sefo, the president of WSOF, sent a letter to his roster earlier today to discuss the transition. That letter (via mymmanews.com) stated:
"Dear Fighters,
As many of you know, a new ownership group purchased the World Series of Fighting a few months ago with the aim of putting fighters first and evolving the sport of mixed martial arts.  Today I am proud and excited to tell you about those changes.
First: our new name.  We are announcing the Professional Fighters League.  We believe bringing a league format to MMA elevates it so it can proudly sit alongside other professional sports leagues.
Your are all professional fighters and a league will provide increased and equitable financial opportunities.
Starting in January 2018, we will bring a proven sports format to MMA through regular season, playoff, and championship fights.  Fighters will compete across seven weight classes until a champion for each is crowned.  Our new league will give every fighter an equal opportunity to compete.  No politics, no games.  Your ability and skill, and wins, and losses in the Decagon on a world stage will determine the champion.
Professional Fighters League will be fighters-first, and has established a three-point promise to fighters in the league.
Every fighters will have regular fights, no less than three scheduled per year.
Every fighters will receive a regular paycheck each month.
Every fighter will have the opportunity to become champion.
I have been a fighter, a world champion, a coach, and a mentor to many of you.  Today marks a new milestone in this sport we all love.  I am thrilled and honored to launch this new MMA league alongside Carlos Silva and our fantastic staff.
We will be reaching out with more details in the coming months about the upcoming season.  I'm looking forward to the debut of the Professional Fighters League in January 2018.  May the best fighters win
Sincerely,
Ray Sefo"
The Professional Fighters League aims to debut in January of next year. No doubt details will emerge on the minutia of how the league will operate in the upcoming months.
Comments
comments