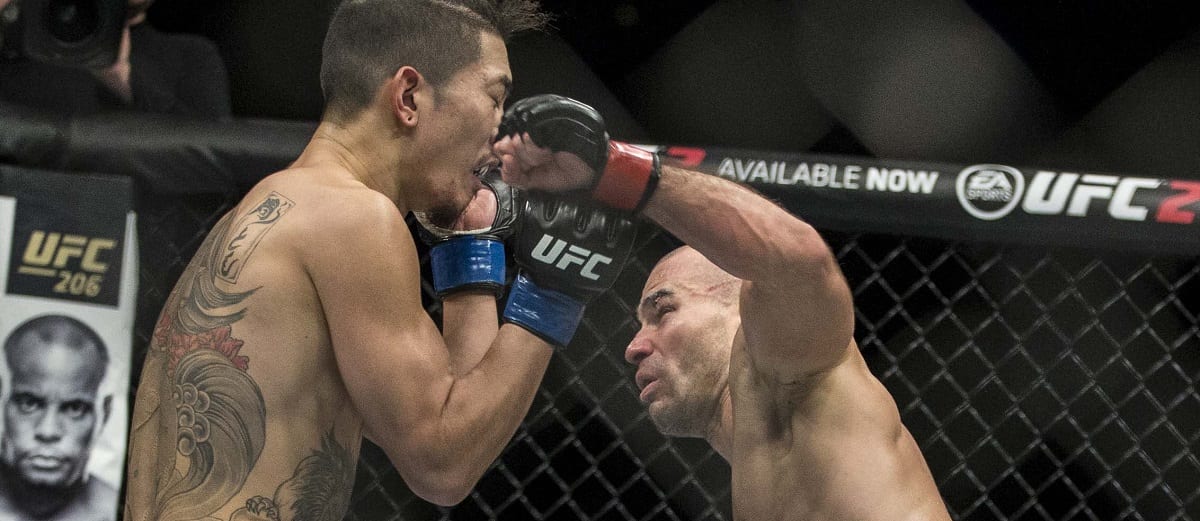 On Saturday Artem Lobov will step into the octagon to face the fourth ranked featherweight fighter in the UFC. In his maiden main event under the UFC banner 'The Russian Hammer' faces veteran fighter and perennial contender Cub Swanson, a fighter thought by many to be on the verge of a title shot in the 145-pound fold. 
A win for Lobov against Swanson, who boasts a 9-3 record in the UFC, would catapult the SBG Ireland fighter up the featherweight rankings in the direction of title contention of his own but with his own record in the promotion currently standing at 2-2, some sections of MMA fans are vocally bemoaning Lobov's placement in such a high-profile fight.
For Lobov though, this provides nothing but motivation.
"This is one of the drawbacks for me being in the position that I'm in", Lobov told TheMacLife.com from his training base in Nashville. "I am obviously in the camp of Conor McGregor and that puts a lot of eyes on me as a result. The haters, they tried hating on Conor for many, many years but he proved them all wrong. They're looking for other ways to try and hate, so obviously they see me and I'm the centre of their attention right now.
"It's nothing that bothers me, it's nothing that I have an issue with. It's absolutely fine. Conor helped me get in that spotlight but I guess it's up to me to make it worthy of people looking at me. This is what I plan on doing on Saturday night."
Lobov, who emigrated to Dublin from Russia 15 years ago, comes into the fight with Swanson after a career best performance in his last outing against Teruto Ishihara. The Japanese had been ordained as one of the 'next big things' in the featherweight division and came into the Lobov fight on the back of two swift knockouts but was summarily dismantled throughout three rounds in their contest at UFC Belfast last November.
Throughout those fifteen minutes with Ishihara, Lobov was as composed as he has ever been in the octagon. Every moment of aggression from the Japanese was answered with textbook precision and calculated counters, a nod to the hours spent drilling on the mats with striking coach Owen Roddy. It is his upgraded skills, as well as the ease he feels in the octagon, which Lobov credits for that particular performance.
"It's a continual improvement and it's me getting comfortable in the octagon. I can do a lot more than I showed in that fight and I was able to do a lot more for a long time now. It's getting to do it on the night when it matters the most, this is the most difficult part. I have been getting a lot more successful with it and I'm looking forward to taking another step. If I can show half of what I actually do in the gym, there is no one in the UFC that can stop me."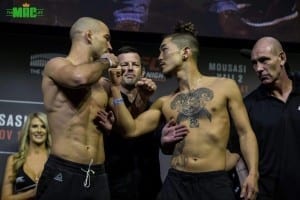 Despite being the main training partner of a certain Conor McGregor for years now, this Saturday will be the first time that the UFC's brightest lights have shone directly at Artem Lobov but he says that those dreaded 'octagon jitters' simply don't apply to him. The pressure to perform on the big occasion can be the crumbling of many a fighter but Lobov maintains that his best performances come in tandem with the stakes being so high.
"That's how I feel in every fight", Lobov explains. "My back is always against the wall. There is always plenty of people to prove wrong. That's how I approach every single fight, I take it as if it's the biggest fight of my life. Nothing has changed for me in that sense. Once again my back is against the wall but this is when I'm the most dangerous."
Lobov wouldn't find many people who would disagree that this is the biggest fight of his life. Swanson, a veteran of the featherweight division, has squared off with the likes of José Aldo, Frankie Edgar, Max Holloway and Dustin Poirier over the course of his fight career but it was his most recent fight against Doo Ho Choi last December which set the wheels in motion for his meeting with Lobov. In what was a clear Fight of the Year contender, Swanson bested Choi throughout three ferocious rounds while, several thousand miles away in Dubin, Artem Lobov watched on with a mixture of admiration and envy.
These were the type of knock 'em dead shoot-outs which Lobov craves. Soon after, he made it known on social media that he would welcome a bout with either Swanson or Choi and eventually he got his wish.
Relishing the challenge to test himself against such an opponent, Lobov also acknowledges the risk involved in chasing down a fighter of Swanson's calibre. But, as Lobov opines, why would anyone participate in a sport like this one if they didn't want to challenge themselves?
"To be honest with you, that's how I always feel. That's the only way to feel. That's when you can truly push yourself to the limit, when you feel like there is no other option. Like Eminem used to say, 'success is my only motherfucking option'. That's exactly how I feel. This is how you achieve great things. That's the feeling I have before every fight. I cannot fail here.
"Make no mistake about it, John and Conor, and everyone at SBG, they have put in so much work with me over the years and in this camp. Every fight I enter, I don't have to have them right there in the corner because they are always there with me. They are in my mind and most importantly, they are in my heart."
Photos by Dave Fogarty.
Comments
comments