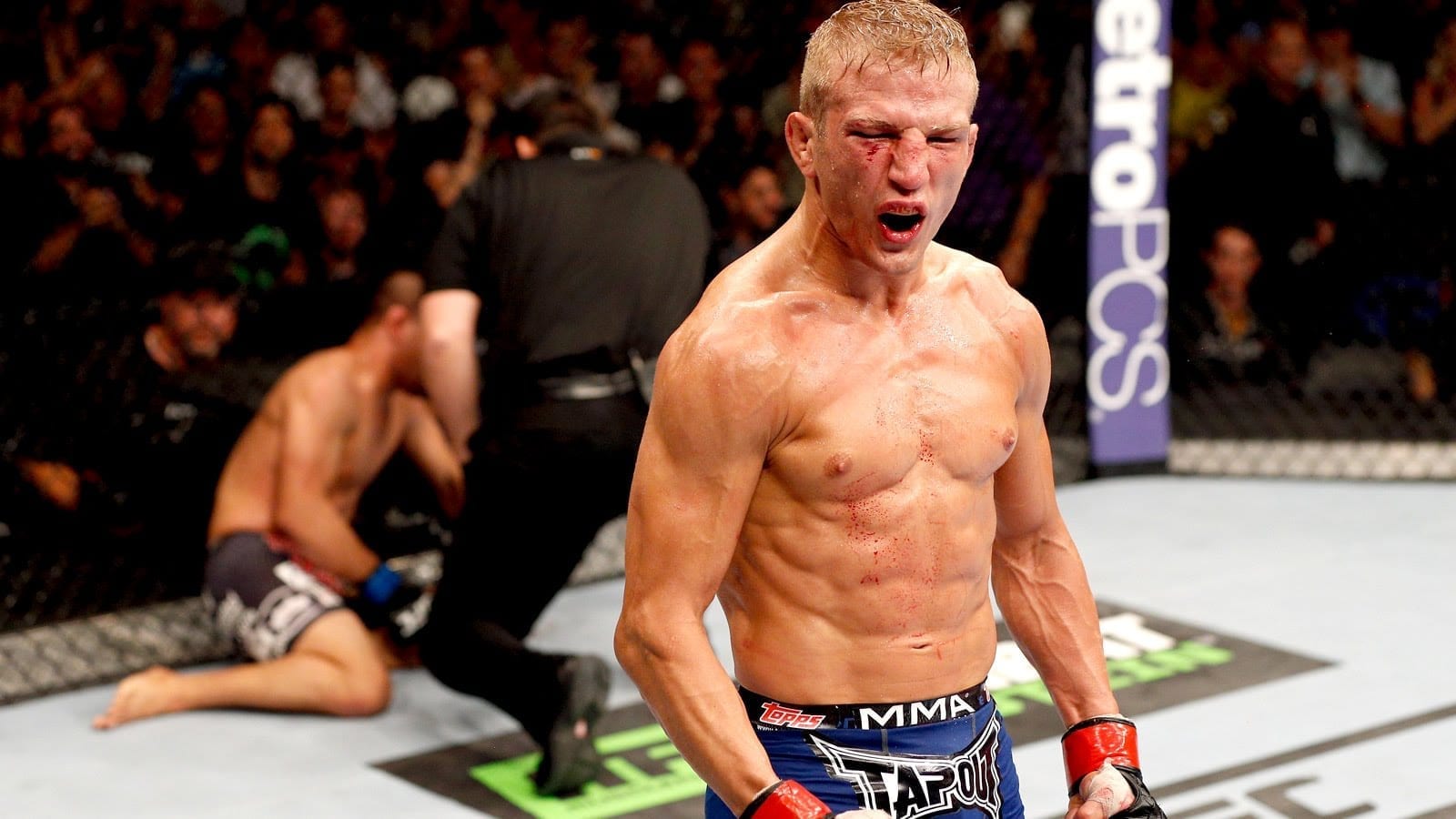 Ahead of being cleared to return to active competition next month after serving a two-year ban for failing a drugs test in the wake of a flyweight title defeat to then-champ Henry Cejudo, TJ Dillashaw says that he is glad that he got caught because he says he would have eventually justified his cheating to himself.
Dillashaw was beaten inside the first minute of his 125-pound title shot as he attempted to add a second world title to the bantamweight strap he already held and soon after was flagged for a USADA violation. This wasn't marijuana or a 'tainted supplement' though, this was EPO — the substance mostly associated with Lance Armstrong's prolonged streak of cheating in the sport of cycling.
"I probably shouldn't have just taken the fight, to be honest. Actually, I know I shouldn't have taken the fight," Dillshaw told ESPN.
"I'm gonna be honest with you, just like I've been with everything. I would've done the same. I probably would've said, like, 'I had to do it.' Like, something my body wasn't letting me do, like I wouldn't be able to make the weight. I would've made that excuse to myself. And I felt like I would've been able to justify it, how f*cked up that is. But let's be honest."
Dillashaw used the time on the sidelines to heal troublesome shoulder injuries and says that the time he has spent allowing his body to heal after his extended combat sports career will do him more benefit than a course of performance enhancers ever would.
"To be honest, my body now is at a better level than it ever was when I was taking a performance enhancing drug," he said. "I became completely anemic to where I brought my body to somewhat average. To where now, my body's even performing better that it was on it.
"Yes, I did take something I wasn't supposed to. And if I went and saw a doctor, he would've prescribed it to me, but it doesn't give me the excuse to take it. I'm a professional athlete, I know I wasn't allowed to take it."
Comments
comments