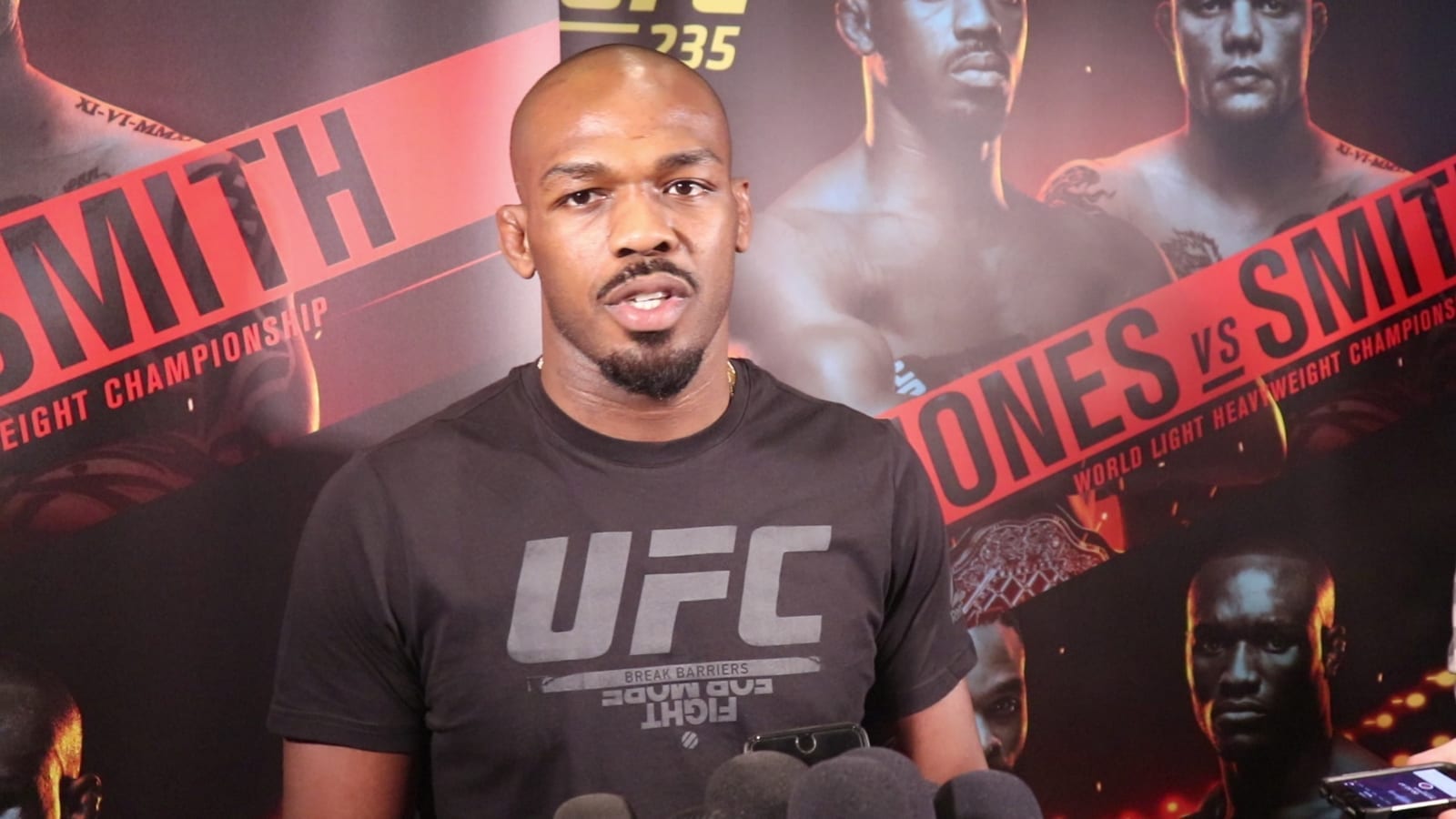 Upon news of Jon Jones' recent arrest in Albuquerque for driving under the influence of alcohol, the collective reaction of the MMA community wasn't one of surprise.
Instead, there was a resounding chorus of 'again?' when in the past that reaction may have been a more moderate one and as Chael Sonnen says, this is because the mixed martial arts community has wised up to Jones' antics.
"The mask is off," Sonnen said to Submission Radio. "The world has known he's a scumbag for a while, but now he's finally in touch with just what a dirty guy he is, and he's steering into it. Look, from a liveability and a civility standpoint, okay, go ahead and question Jon Jones' character.
"I'm speaking about from a marketing and promotional standpoint — he's doing everything right. The gig is up. Everybody knows. You were on TMZ in handcuffs crying about "I wanna go home and be with my kids". It's like, dude, it's two in the morning, you're firing guns whilst running donuts in a parking lot, high and drunk on tequila. Are your kids even still up, you bum?"
Sonnen and Jones, of course, have history. Sonnen was defeated by the longtime UFC light heavyweight champion via first-round TKO back at UFC 159 in April 2013. The two fighters also coached a season of The Ultimate Fighter opposite one another.
Jones escaped any long-term detention following his latest run-in with the law but was placed under order of house arrest and has been required to install a breathalyser in any vehicle he operates. He also admitted that he has an 'unhealthy' relationship with alcohol.
Nonetheless, Jones' legal woes haven't impacted his Twitter game where he has continued a back-and-forth war of words with middleweight kingpin Israel Adesanya ahead of a mooted 'superfight' next year.
Comments
comments