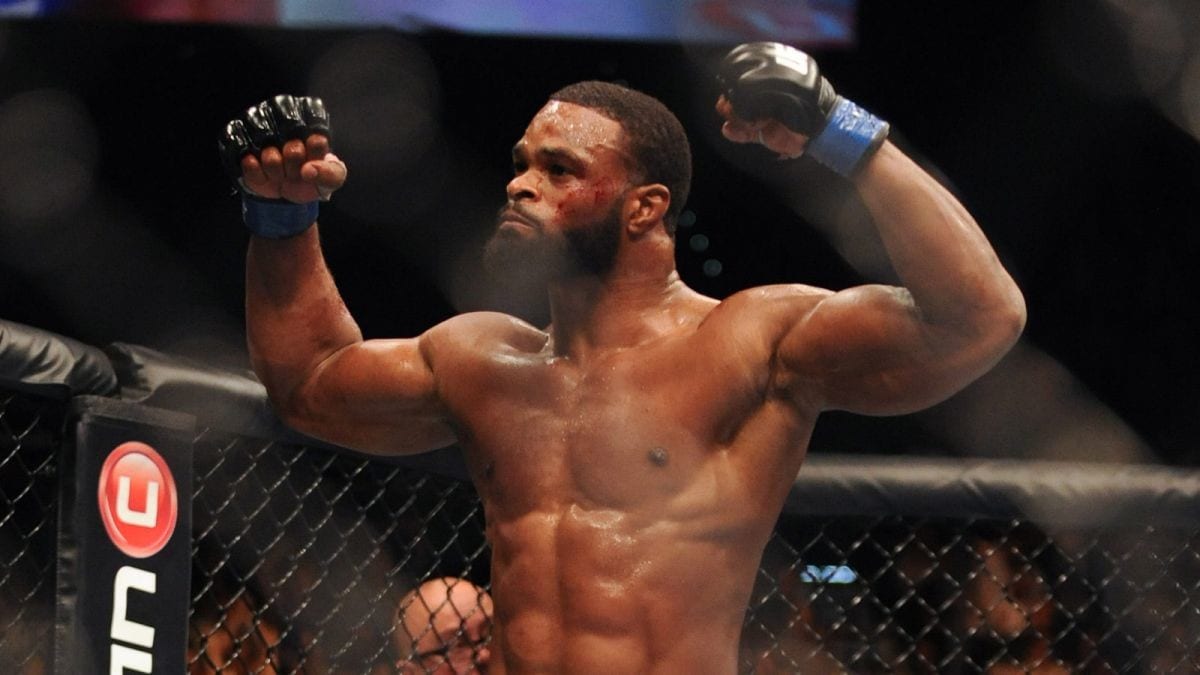 Tyron Woodley has, for the longest time, wanted to fight Georges St-Pierre.
As a welterweight himself, Woodley has risen through the rankings with the Canadian firmly imprinted into MMA lore as an example of how glorious a career can be. After all, St-Pierre's ability, longevity and general achievements are rivaled by few and matched by fewer — a perfect example for Woodley to emulate in his own career.
When St-Pierre returned to the sport, Woodley thought he had his opportunity. After having looked up to St-Pierre for years, Woodley wanted to defeat Georges in what would be a huge step into putting his own name into the record books and towards his own Hall of Fame spot.
Instead, St-Pierre went to middleweight, and Woodley was left dismayed — although he's not ready to be denied just yet.
"Before Georges started having whatever the condition he had," Woodley said, speaking backstage at UFC 218. "I considered making a move up to 185 and fighting at that weight class. [Give up] my belt at welterweight and fight him for the middleweight title and stay at middleweight.
"I'm not going up to middleweight because I think that would boost me on the pound-for-pound [list]. I want to fight Georges, and he's not fighting in my weight. So I'll come up and see you there. And I do think there are some guys I can compete with in the middleweight division. I'm going to be so much faster. I don't think I'm giving up that much power in the punching.
"Guys like Chris Weidman, Jacare, Luke Rockhold – brothers have got some size on me. I have to be real creative. But in reality I think I'm a competitor and I will find a way to do what I need to do."
Comments
comments