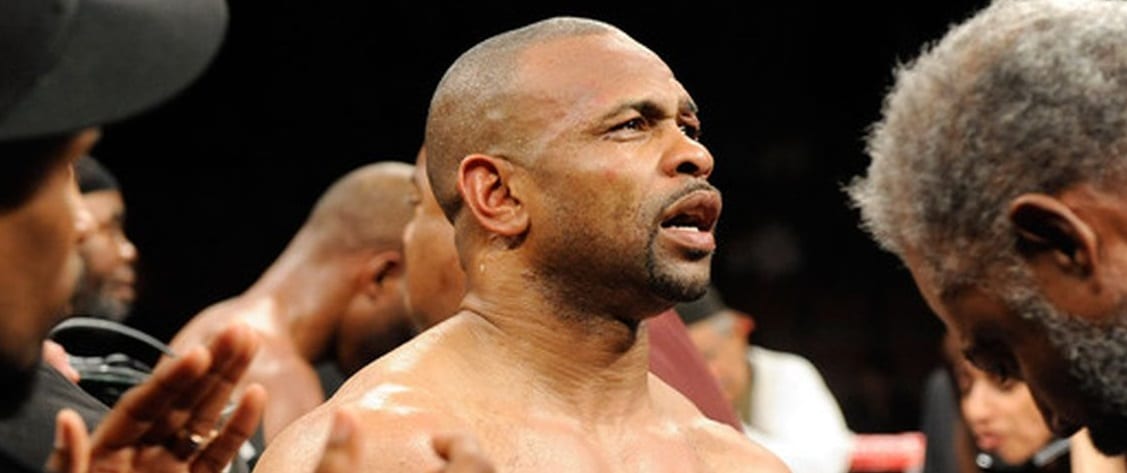 With Anderson Silva's status in the UFC currently uncertain following the USADA test failure which mandated his removal from the UFC's recent trip to Shangai, could another door be opening for 'The Spider' just as it seems another is closing?
Nearly a decade has passed since the 'will they or won't they?' prospective boxing match between an Anderson Silva at the absolute pinnacle of his powers and former pound-for-pound boxing great Roy Jones Jr. dominated the mixed martial arts landscape. Indeed, long before talk of Conor McGregor and Floyd Mayweather first emerged this was the first potential boxing vs. MMA crossover to make waves in the public consciousness.
For a variety reasons it never came to fruition. Until, maybe, now.
Silva is currently facing the wrath of the drug-testing authorities and, barring a successful appeal, is looking at facing a hefty suspension. At 43 years of age on his next birthday, this hugely limits Silva's ability to make money as his athletic window draws ever nearer to shutting completely.
Much like Silva, Roy Jones Jr. was once considered to have no equals in his sport. At 48 years of ago his lightning reflexes no longer have the same twitch that they used to but the former multiple weight world champion little interest in hanging up his gloves. He has put together an 11-1 streak dating back to 2011 following successive defeats to Denis Lebedev, Bernard Hopkins and Danny Green which suggested coldly that his time at the sport's top level had run its course.
In terms of fight fans, a bout between Jones Jr. and Silva would likely generate as much fan interest as any other realistic opponent and that is apparently why Jones Jr. has reignited talk of the bout.
"I'm still trying to fight Anderson Silva right now. Me and Anderson Silva have been trying to fight way before Floyd Mayweather and McGregor ever thought about this," Jones Jr. said to The Ask Gary Vee Show (via MMAFighting).
"We've been trying to fight for nine years now and they would not let him get free to fight me. . . Me and him could have did this a long time ago and we were at the pinnacle of our careers when we first started talking about it so why they still won't let us fight right now, I don't know."
A bout between Silva in the midst of his record-breaking reign as the UFC's middleweight champion and a Jones Jr. who was still a top level fight and — more importantly — a top level draw would certainly have piqued interest but due to the UFC's relative insignificance to boxing at the time (a gap which has since edged closer) it is unlikely that the bout would have drawn anything like the media attention which was focused on McGregor vs. Mayweather earlier this year.
"He still wants to fight me and I still want to fight him,"Jones Jr. continued. "He has 14 professional boxing matches so the different thing about it is, he has boxing experience. So it's conceivable that he could do it.
"Both of us want to fight right now still and the UFC won't let him free to fight. I'm 48, going on 49 in January, and because of how big it is, and how big of an event it is, and I know what it means to him, I'm still willing to fight Anderson Silva tomorrow if he was free to do it."
Silva, it would appear, is game.
Posting to Instagram, he said: "Ok Roy Jr this is everything I've wanted for years, long before all this happened, it will be a pleasure to step into the ring with you. I have great respect and admiration for everything you've done in boxing and everyone knows that this has always been my great dream. Let's make this event happen. I think we have this right, in fact this is something that both You and I are willing to do. So. Let's make it happen, Mr. Roy.
.
Comments
comments