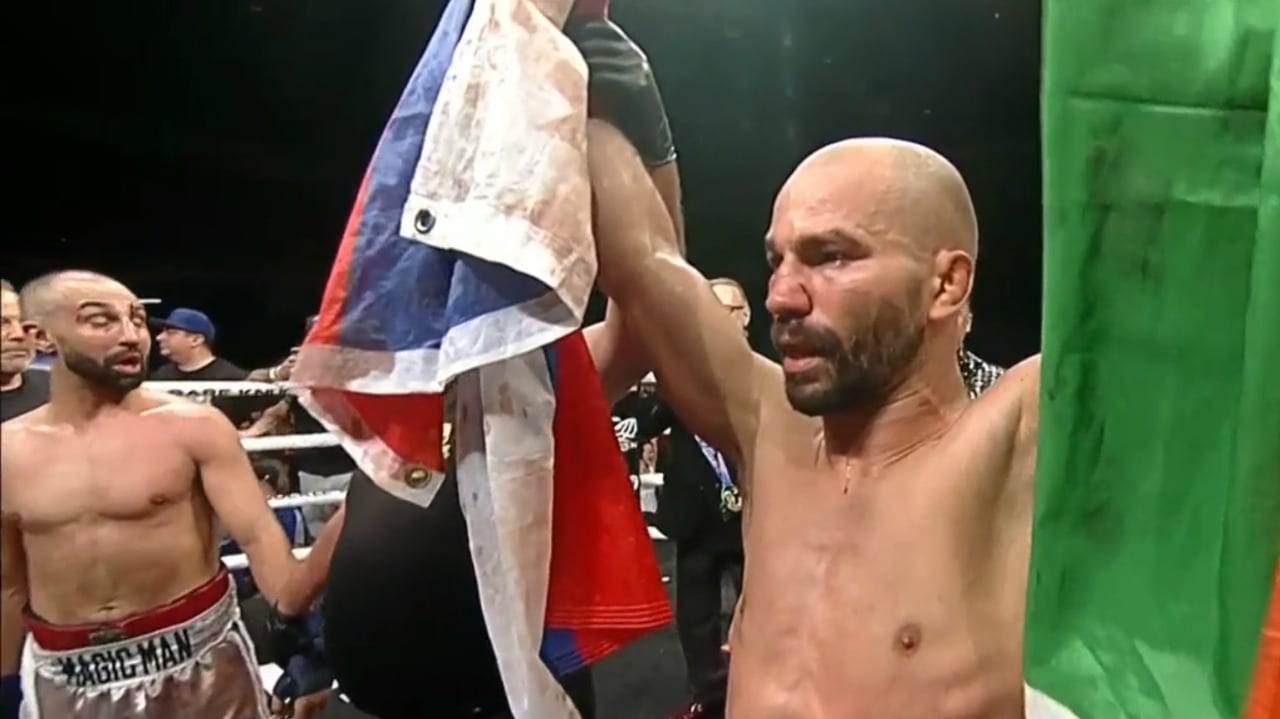 Both Artem Lobov and Brad 'One Punch' Pickett are undefeated in the realm of bare knuckle boxing but both men appear open to the idea of putting those records on the line, judging by a recent social media back-and-forth between the two veteran fighters.
Lobov has proven to be a sensation since crossing over to Bare Knuckle Fighting Championship earlier this year after requesting his release from the UFC. In April, Lobov wowed the fight community with a stunning performance in an action-packed 10 minute battle with fellow ex-UFC fighter Jason Knight which prompted some hardened members of the fight community to proclaim it as a contender for 2019's best fight of the year.
Further to that, the win for Lobov set up a showdown with former world champion boxer Paulie Malignaggi in a match constructed as a riposte to the months of bad blood which existed following Malignaggi's brief status as a training partner for Conor McGregor ahead of his boxing match with Floyd Mayweather in 2017.
When all was said and done it was Lobov who was awarded the unanimous decision victory, ending that particular rivalry.
Lobov's next move is uncertain. He had touted a boxing match with Amir Khan, as well as a return to mixed martial arts. A rematch with Knight is also a possibility but on Wednesday, another name entered the Lovov sweepstakes: Brad 'One Punch' Pickett.
The Englishman, who holds an MMA win against Demetrious Johnson, knocked out Mark Handley with his famed 'one punch' shot earlier this year in his own BKB debut and according to comments he made on social media, he is hoping to take on Lobov in his next outing.
My last fight in full making my BKB debut and winning the British Title 💪🏻#bkb #bareknuckle @bkb_official1 pic.twitter.com/oZEFsbnb9C

— Brad Pickett (@One_Punch) April 7, 2019
It sure would be one hell of a fight!!! 👊🇮🇪🇷🇺

— Artem Lobov (@RusHammerMMA) August 28, 2019
Several obstacles stand in place of this becoming a real thing, principally the fact that both fighters currently fight for competing bare knuckle promotions, as well as the likelihood that Lobov will rematch Knight later this year — but this certainly presents an attractive possibility for all involved.
Comments
comments