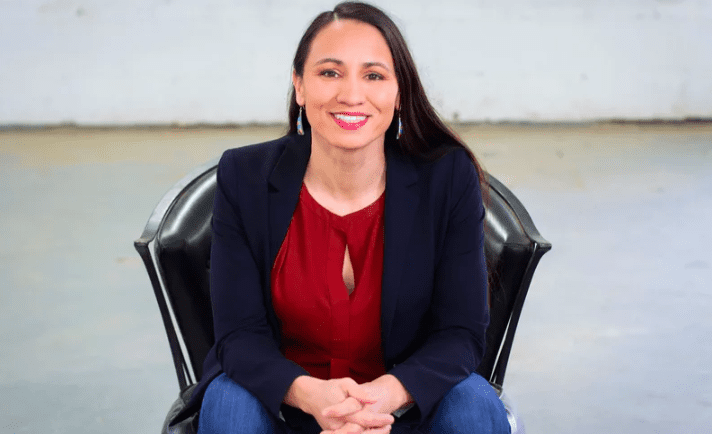 Politics is a cutthroat business but perhaps no one will be more prepared for a fight than newly elected Congresswoman Sharice Davids, who triumphed in Tuesday's midterm elections in the 3rd district of Kansas, reports MMA Fighting.
A Democrat, Davids becomes one of the first Native American women to hold such a position, as well as being the first openly-gay Native American women to be elected.
Davids victory can be described as an underdog victory, considering she was running as a Democrat in a traditional Republican stronghold.
Thank you, #KS03. pic.twitter.com/sRKrFv7eIv

— Sharice Davids (@sharicedavids) November 7, 2018
She is a graduate of Cornell and holds a 1-1 record in professional MMA. Davids tried out for the 20th season of The Ultimate Fighter but failed to make the cut. However, per MMA Fighting, she was awarded a bonus by Dana White in the preliminary stage for a submission of current UFC fighter Nina Ansaroff.
Speaking with MMA Fighting earlier this year, Davids credited her MMA training for her ability to keep cool in high stakes political situations.
"For me, it impacts every facet of my life," Davids said. "From my ability in staying calm — and it's not to say I don't get upset or any of that stuff. But I do think that like when you spend a while bunch of time literally getting punched, if you get angry every time you get punched, you're not gonna last that long, because you're gonna get burnt out.
"Just knowing that you do this thing on a regular basis that most people, one, never experience, and two, that you can recognize that you can disentangle your emotions from your physical state, from your ability to perform. For me just being able to recognize that, having that mindset is really, really helpful."
Comments
comments