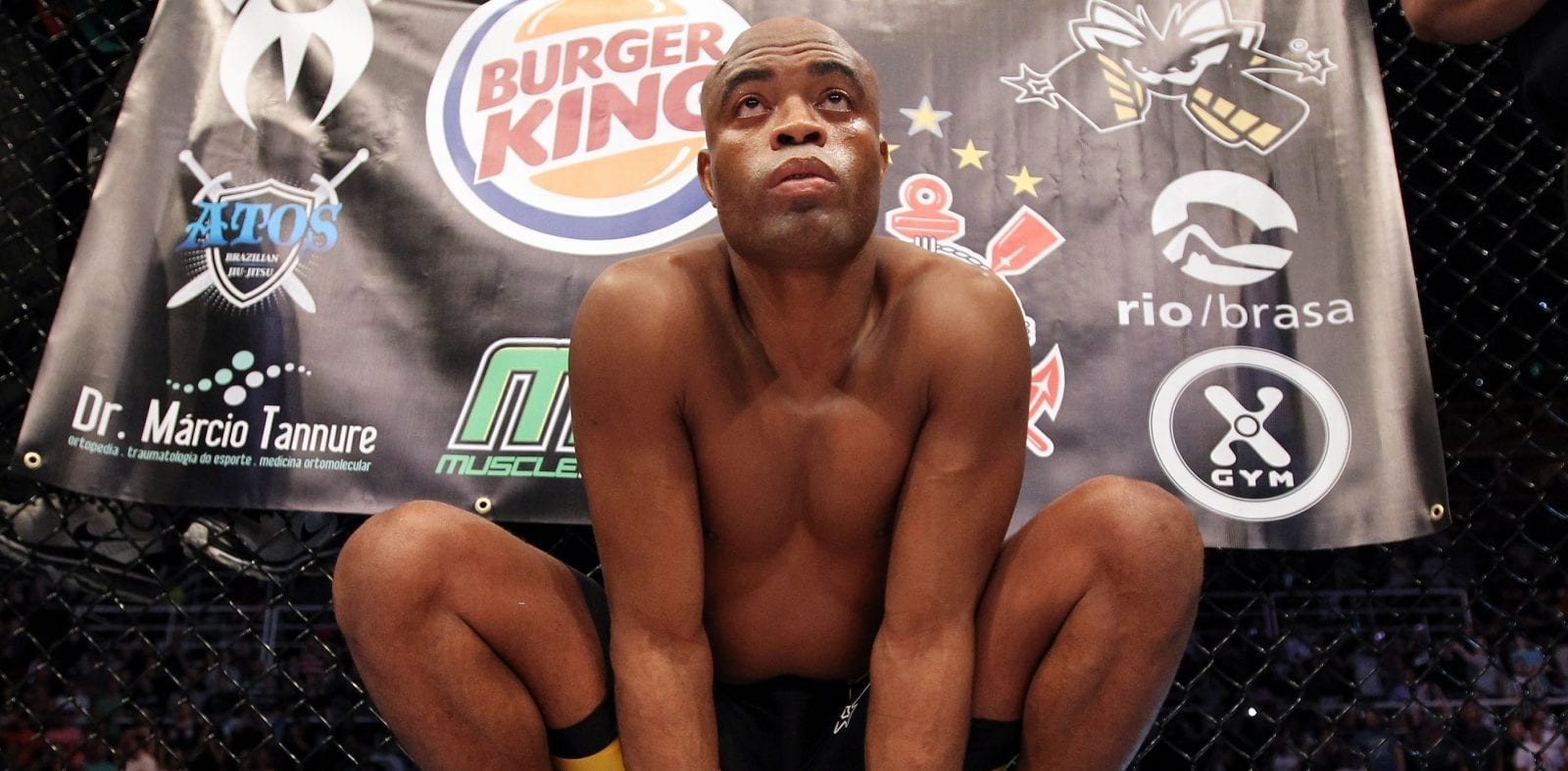 Anderson Silva, a man once considered the unarguable best in mixed martial arts, is nearing the end of his career.
At 43-years old, the former middleweight champion has just three fights left on his current deal with the UFC, after which he shall leave the cage and the 4-oz gloves behind him. Before that that happens however, one of the flariest fighters in the game still has big goals to achieve.
A meeting with Israel Adesanya comes next in February. According to both Silva and UFC president Dana White, a win over the young striker would grant Silva a title opportunity he's been looking for ever since he broke his leg in a horrific collision with Chris Weidman back at UFC 168. All in all, there's a chance Silva could leave on top where he ruled for so long.
"I believe in a perfect world, of course, Anderson Silva fights for the belt and takes the belt, then drop the mic," Silva said speaking at a media day in Los Angeles (H/T MMAJunkie). "But I need to focus on this fight first. That's the second step. Let's go see, because the future is very short."
That being said, should a title shot not emerge, there are still other avenues Silva can pursue to go out with a bang. While MMA's white whale of a superfight with Georges St-Pierre seems likely to never happen, Silva does consider a meeting with Conor McGregor still on the cards.
"I believe Georges St-Pierre does not take the real challenge," Silva said. "He just tries to do something easy for yourself, but this is Georges St-Pierre. He's so smart. That's the game, that's the business. He's a business man.
"For me, I prefer to take real challenge. Don't put nothing in the mind of my fans, (saying) 'maybe yes, maybe not.' That's why I accepted the fight with (Daniel) Cormier in two days (at UFC 200). That's the difference … it's not about fighters – it's about martial arts. I like challenge and I try to do my best every time.
"I believe 180 (pounds) is good for me and McGregor," he continued. "I'm just waiting, because I don't control this. This is a question for Dana, but I believe this an amazing fight for the fans."
No matter what, don't expect the future Hall of Famer to change his mind on his retirement plans. It's three fights and then he's out.
"This is the moment to take this fight and finish all my fights," Silva said. "I have three more and then it's done. It's over."
Comments
comments